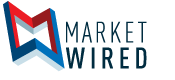 Select Sands Files Early Warning Report
/EINPresswire.com/ -- Select Sands Corp. ("Select Sands" or the "Company") (TSX VENTURE:SNS)(OTC:CLICF) announced today that it has filed the early warning report in respect of its acquisition of 20,000,000 common shares of Comstock Metals Ltd. pursuant to its sale of assets to Comstock as set forth in the Company's press release issued on September 14, 2016. The 20,000,000 shares were issued at a deemed price of $0.29 per share for total deemed consideration of $5,800,000. After giving effect to the acquisition by the Company of the 20,000,000 common shares, the Company representing approximately 35.4% of the issued and outstanding common shares of Comstock.
The Company reviews its holdings from time to time and has no intention of increasing or decreasing its position in Comstock.
This news release is being issued in accordance with National Instrument 62-103 - The Early Warning System and Related Take-Over Bid and Insider Reporting Issues in connection with the filing of an early warning report dated September 14, 2016. The early warning report respecting the Transactions has been filed on System for Electronic Document Analysis and Review ("SEDAR") at www.sedar.com under Comstock's issuer profile. To obtain a copy of the early warning report filed by the Company, please contact Darren Urquhart at (604) 639-4533 or refer to the SEDAR at www.sedar.com under Comstock's issuer profile.
For more information about Select Sands Corp., please visit www.selectsandscorp.com.
Neither TSX Venture Exchange nor its Regulation Services Provider (as that term is defined in the policies of the TSX Venture Exchange) accepts responsibility for the adequacy or accuracy of this Release.
Rasool Mohammad, B.Sc. (Mining)
President & CEO.
Phone: (604) 639-4533
Investor Relations
Arlen Hansen
SNS@kincommunications.com
Phone: (604) 684-6730