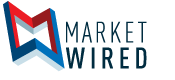 Starbucks(R) Canada Introduces Calories on Menu Boards Nationwide
Starbucks Extends Additional Nutritional Transparency Touch Points, Giving Canadians Even Easier Access to Making Informed Decisions
/EINPresswire.com/ --
Note to Editors: Two photos for this release will be available on the Canadian Press picture wire via Marketwired.
Starbucks® today announced it will include calorie information on menu boards at all company-operated and licensed Canadian Starbucks® stores beginning September 29, 2016. The launch of menu board labelling, will complement the food and beverage transparency the company already provides to customers - through a nutrition tab on Starbucks.ca http://www.starbucks.ca/menu/nutrition-info and through the Starbucks® Mobile App.
"Menu labelling is yet another step to extend our long-standing commitment to ensuring our customers across Canada have the information they need to make informed decisions," said Rossann Williams, president Starbucks® Canada. "Every day, our Baristas support our customers' individual preferences by helping them understand all the ways that they can customize their beverages, there are over 170,000 possible customizations that can be made to Starbucks® beverages!"
Providing the Right Offerings
Starbucks® offers customers high quality products - from fully customizable beverages, to a variety of wholesome breakfast, lunch and snack options. Starbucks® dedication to this commitment is illustrated through the many steps in the company's journey to becoming a place to find varied options to accommodate nutrition and taste preferences.
Listening to customer and partner feedback and bringing relevant options with real, natural ingredients, in moderate portion sizes and sensible calorie amounts have been a core part of Starbucks® approach to food and beverages. A few of the steps Starbucks has taken include:
1997: Sugar-free syrup with zero calories and zero grams of fat was added to the existing line of syrup flavours.
2003: Introduced beverage customization, offering a way to personalize for nutritional preferences.
2007: Announced 2% milk as the standard for core beverages in North America, saving customers 17 billion calories per year, equaling nearly 5 million pounds of fat. The switch reduced our core beverage offerings calorie content by 14 percent, fat by 36 percent and saturated fat by 38 percent, on average.
2009: Offered new pastry items, eliminating artificial flavours, artificial dyes, glucose-fructose (high-fructose corn syrup), as well as artificial preservatives and artificial sweeteners where possible.
2010: Launched However-you-want-it Frappuccino® blended beverage globally, allowing customers to personalize their drink to their lifestyle and taste preferences by selecting from a variety of milks, choosing the intensity of coffee, and picking any combination of syrups or toppings.
2011: Introduced grab-and-go lunch items, providing balanced nutrition on-the-go, all for less than 500 calories.
2015: Launched new all-natural Salad Bowls, each less than 450 calories.
2016: Evolution Fresh™ juices joined Starbucks® stores in January - offering cold pressed juices.
In addition, Starbucks has committed to all beverages being free of artificial flavours by the end of 2017 and reducing average added sugar in indulgent beverages by 25 percent by the end of 2020.
Starbucks will post calorie counts to accompany each beverage listed on the menu boards, as well as on tags to accompany food in the pastry case. Each beverage is listed as a standard recipe, though each is fully customizable, such as ordering without whip cream, choosing a different milk or dairy-substitute, or sugar-free syrup option. Customers can expect to see the new menu boards in all stores in Canada beginning September 29, 2016 and pastry case labels November 2, 2016.
About Starbucks
Since 1971, Starbucks Coffee Company has been committed to ethically sourcing and roasting high-quality arabica coffee. Today, with stores around the globe, the company is the premier roaster and retailer of specialty coffee in the world. Through our unwavering commitment to excellence and our guiding principles, we bring the unique Starbucks Experience to life for every customer through every cup. To share in the experience, please visit us in our stores or online at www.starbucks.ca and the Starbucks Newsroom at https://news.starbucks.com.
B-roll of the new menu boards can be found at this link.
Images of the menu boards can be found at this link.
To view the photos associated with this press release, please visit the following links:
http://media3.marketwire.com/docs/CPi_Starbucks_menu_boards%20_English_1.jpg
http://media3.marketwire.com/docs/CPi_Starbucks_menu_boards_-_English_2.jpg
Pascale Gordon
Media Profile
Pascale.gordon@mediaprofile.com
or
press@starbucks.com