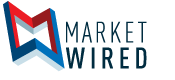 ProGreen Uplists to OTCQB
/EINPresswire.com/ -- ProGreen US, Inc., (ProGreen) (OTC PINK: PGUS) (OTCQB: PGUS) www.ProGreenUS.com, is pleased to announce that the company has been approved for listing on the OTCQB effective as of tomorrow, September 15, 2016.
About ProGreen US, Inc.
PROGREEN US, INC. (PROGREEN) (OTC PINK: PGUS) (OTCQB: PGUS), based in Bloomfield, Michigan, is engaged in the business of acquiring, refurbishing and upgrading residential real estate into modern affordable homes, offered for sale with Land Contracts to buyers still unable to obtain conventional credit. The company has also recently entered into property investments in Baja California, Mexico and will be intensifying this activity, with the aim of creating a sustainable income stream for years to come.
This press release might contain information, which may constitute 'forward-looking statements' within the meaning of the Securities Act of 1933 and the Securities Exchange Act of 1934, as amended by the Private Securities Litigation Reform Act of 1995. 'Forward-looking statements' are based upon expectations, estimates and projections at the time the statements are made that involve a number of risks, uncertainties and other factors that could cause actual results or events to differ materially from those anticipated.
For further Information, please contact:
Jan Telander
President and CEO
jan@progreenUS.com
Phone: 1 (248) 805-3652