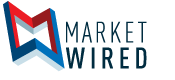 Convercent Names Firm's First Chief Compliance Officer
New Position, Under CEO Patrick Quinlan, Brings Executive Compliance Strategy and Subject Matter Expertise to Further Position Company for Continued Industry Growth
/EINPresswire.com/ -- Convercent, the leading provider of enterprise compliance management software, announced today the of addition Katie H. Smith as the company's first-ever Chief Compliance Officer. Smith's new role at the firm sends a strong message of having a dedicated compliance officer with an executive title and the importance of such in the start-up industry. Smith will report directly to the Chief Executive Officer (CEO).
Smith will provide insight into the realities of being a modern compliance officer and will directly support the growth and alignment of Convercent's product offerings to that of the market needs as well as focus on expanding the internal compliance program. She will work hands-on with all stakeholders from employees and customers to potential future customers on how to leverage technology to better build an effective compliance program. This role is the catalyst for the firm's path forward in the market as the leading compliance technology innovator.
"The plethora of knowledge, experience and compliance expertise that Katie brings to Convercent is a complete game-changer," says Patrick Quinlan, CEO of Convercent. "Katie is a world-class practitioner and innovative compliance leader. Those qualities will directly impact our engagement with customers and our product."
"A Chief Compliance Officer is critical to to the growth of any company," says Amy McDougal, President/CEO CLEAResources LLC. "Katie has the boots-on-the ground experience to serve both Convercent and its customers by ensuring Convercent's products align with the practical challenges and needs of today's compliance officers."
"Convercent is invested in supporting companies with a compliance platform that applies both subject matter expertise and software innovation to solve global problems. Katie and the depth of compliance expertise that she brings to the team is proof of that commitment," says Stacey Giard, Chief Operating Officer and principal of Tola Capital.
"Joining the Convercent family is the culmination of nearly two decades of working as a practitioner in the ethics and compliance field," says Katie Smith, EVP and CCO at Convercent. "The opportunity is ripe to help drive compliance strategy for Convercent, and serve as an in-house resource for our customers as we build technology to help support their ethics and compliance programs."
Previously, Smith was Assistant Vice President and Chief Ethics Officer at financial services company USAA, where she was responsible for ethics and business initiatives, overseeing ethics communications, policies, guidelines, investigations and training. With nearly 20 years' experience in the industry, Smith has also held positions in ethics and compliance roles at El Paso Corporation and Hewlett Packard.
Meet Katie Smith by watching the short video introduction. Read Smith's full background.
For more information about Convercent, visit us at www.convercent.com.
ABOUT CONVERCENT
Convercent's risk-based global compliance solution enables the design, implementation and measurement of an effective compliance program. Delivering an intuitive user experience with actionable executive reporting, Convercent integrates the management of corporate compliance risks, cases, disclosures, training and policies. With hundreds of customers in more than 130 countries -- including Philip Morris International, CH2M Hill and Under Armour -- Convercent's award-winning GRC solution safeguards the financial and reputational health of your company. Convercent is backed by Sapphire Ventures, Tola Capital, Azure Capital, Mantucket Capital, and Rho Capital Partners. Convercent is based in Denver, Colorado.
PRESS CONTACT
Melissa French
Convercent
melissa.french@convercent.com