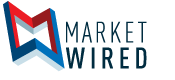 Esco Pipe Saws & Bevelers Cut & Prep Any Pipe Size & Material
/EINPresswire.com/ -- Esco Tool has introduced a full range of pneumatic saws and pipe machining tools that can cut all types of pipe, regardless of size and material, and prepare them for welding.
Esco MILLHOG® APS-438 Saws are offered in standard and low radial clearance models with mounting tracks and accessories to cut tube and pipe up to 60" O.D. and 4.75" thick, including all schedules of P-91 Super Duplex stainless steel. The Bevelers are available for pipe from 1.575" to 36" O.D. and can bevel, face, and bore simultaneously; operate torque-free, and pull a thick chip without cutting fluids.
Suitable for the construction, fabrication, and repair of all types of piping systems, the Esco MILLHOG® Prepzilla is designed for beveling 1.575" to 8.625" O.D. pipe, the Dictator is for 4.5" to 18" pipe, and the Terminator handles 8.625" to 36" O.D. pipe. These tools are all I.D. clamping and feature a rigid blade lock system with TiN coated T-15 tool steel cutter blades and can perform any angle of prep.
Esco MILLHOG® APS-438 Saws and MILLHOG® Bevelers are priced according to model and are available for sale or rent.
About ESCO Tool
For over 60 years, ESCO Tool has worked closely with end-users on the toughest tube and pipe cutting and end prep applications in the power generation and metalworking industries. Their experience has allowed them to invent and manufacture high quality, torque-free end prep tools that work efficiently and require no special operator training.
The ESCO product line features their robust line of MILLHOG® pipe milling tools and Air-Powered Saws and specialty mount systems, High-Speed Hand-Held Bevelers, and accessories. Offered for sale or rent, with 24 hour shipment or less usually available, these field-proven tools are built tough and precision machined from the finest materials to make sure that you get your job done properly, on time, and under budget.
For more information contact:

ESCO Tool
A Unit of Esco Technologies, Inc.
Matthew Brennan
Marketing Director
75 October Hill Rd.
Holliston, MA 01746
(800) 343-6926
FAX (508) 429-2811
e-mail: matt@escotool.com
www.escotool.com