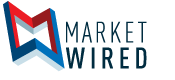 GlobeNet Earns the Valor 1000 Best IT & Telecom Company of 2016 Award
/EINPresswire.com/ -- GlobeNet, a wholesale provider of Latin and North American data network services, has been honored with the Valor 1000 Best IT & Telecom Company of 2016 award by Valor Economico, the largest economic magazine in Brazil.
GlobeNet earned the award due to the innovative, next-generation services it has launched within Brazil in 2016. Among other services, earlier this year GlobeNet launched 100Gbps wavelengths from the U.S. to Brazil, which enable high-speed and reliable connectivity from New York and Miami to major data centers in Rio de Janeiro and Sao Paulo. The Company also improved the delivery of IP and Infrastructure as a Service (IaaS) services in Brazil, which provides lower cost, increased performance and improved control to customers interested in accessing key Internet Exchange Points (IXPs). In August 2016, GlobeNet supported top media players to broadcast the 2016 Summer Games in Rio de Janeiro. GlobeNet's best in class infrastructure and support teams enabled a clear and reliable viewing experience to billions of people across the globe.
"We truly appreciate being recognized by Valor Economico with this prestigious award," states Erick W. Contag, President and Chief Operating Officer of GlobeNet. "This award is a testament to our team's dedication to the customers of Brazil, one of our most crucial markets. We will continue to strive for excellence for the services that we provide to our customers across all markets."
To find out more about GlobeNet, please visit http://globenet.net/.
About GlobeNet
GlobeNet provides International capacity between North and South America over its award-winning submarine cable system serving Brazil, Bermuda, Colombia, the U.S.A., and Venezuela. Covering a distance of more than 23,500 kilometers, the sophisticated submarine cable network system offers the lowest latency available between the Americas. The network links cable landing stations in Tuckerton, NJ and Boca Raton, FL, USA, with cable landing stations in Fortaleza (CE) and Rio de Janeiro (RJ), Brazil, St. David's, Bermuda, Barranquilla, Colombia as well as Maiquetía, Venezuela. GlobeNet is a portfolio company of BTG Pactual's Infrastructure Fund II. http://www.globenet.net.
Media Contact:
Jaymie Scotto & Associates (JSA)
Tel. +1 (866) 695-3629
Email Contact