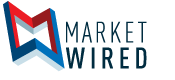 Eagle Graphite Announces Advisory Appointment
/EINPresswire.com/ -- Eagle Graphite Incorporated (TSX VENTURE:EGA)(FRANKFURT:NJGP) ("Eagle Graphite" or the "Company") is pleased to announce that Eric W. Norton is joining Eagle Graphite as an Advisor to the Company.
Mr. Norton brings a wealth of experience spanning more than 40 years in the minerals industry. After graduating from the University of Toronto with a degree in Metallurgy and Materials Science in 1974, he spent over 30 years at Teck Resources Ltd. in a number of senior roles. He had 20 years of operating experience in the lead and zinc plants at Trail, BC and also as Operations Manager of the Glenbrook Nickel smelter in Oregon. His later responsibilities at Teck included coordination of concentrate purchases and metal sales, and evaluation of advanced resource and development projects as potential acquisition targets. In his subsequent role as Vice President, Project Development & Operations at Baja Mining Corp., he led the Definitive Feasibility Study for development of the Boleo Project in Mexico, and was active in working with brokers, banks and trading companies negotiating financing and commodity product agreements. In March of 2016, he retired after completing a 6-year term as President, CEO and Director of Commander Resources, an exploration company which actively developed a number of projects during his tenure. Mr. Norton handed off the role of President and CEO shortly after the successful closing of the sale of the Storm Copper project. Mr. Norton remains a Director of Commander Resources.
"We are exceptionally fortunate to have Eric supporting us as an advisor," notes Jamie Deith, CEO. "Such breadth and depth of knowledge and expertise in a single individual are truly rare. I have no doubt that he will have a positive influence on almost every aspect of Eagle Graphite."
Eric says: "I look forward to working with the Eagle Graphite team, on their very exciting project located in the Kootenays of BC. I view this as a rare opportunity since Eagle has defined a sizeable resource and along with their wholly owned mill, have already demonstrated their ability to produce a high grade product. The project has the potential to be fast tracked to commercial production."
About Eagle Graphite
Eagle Graphite Incorporated is an Ontario company that owns one of only two natural flake graphite production facilities in North America, located 35 kilometres west of the city of Nelson in British Columbia, Canada, and 70 kilometres north of the state of Washington, USA, known as the Black Crystal graphite quarry. The Company's shares are listed on the TSXV under the symbol "EGA", on the Frankfurt Stock Exchange under the symbol "NJGP", and on the US OTC market under the symbol "APMFF".
Cautionary Statements
Disclosure Regarding Forward-Looking Statements: This press release contains certain "forward-looking information" within the meaning of applicable securities legislation. Such information is based on assumptions, estimates, opinions and analysis made by management in light of its experience, current conditions and its expectations of future developments as well as other factors which it believes to be reasonable and relevant. Forward-looking information involves known and unknown risks, uncertainties and other factors that may cause our actual results to differ materially from those expressed or implied in the forward-looking information and accordingly, readers should not place undue reliance on such information. Although the Company believes, in light of the experience of its officers and directors, current conditions and expected future developments and other factors that have been considered appropriate, that the expectations reflected in this forward-looking information are reasonable, undue reliance should not be placed on them because the Company can give no assurance that they will prove to be correct. In evaluating forward-looking information, readers should carefully consider the various factors which could cause actual results or events to differ materially from those expressed or implied in the forward looking information. The statements in this press release are made as of the date of this release. The Company undertakes no obligation to comment on analyses, expectations or statements made by third parties in respect of the Company or its securities, its financial or operating results, as applicable.
Neither the TSXV nor its Regulation Services Provider (as that term is defined in the policies of the TSXV) accepts responsibility for the adequacy or accuracy of this release.
Eagle Graphite Incorporated
Jamie Deith
President & CEO
(604) 909-4237
jdeith@eaglegraphite.com