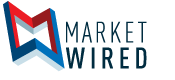 Ternium Reports That Usiminas Announced Completion of Its Debt Restructuring Process
/EINPresswire.com/ -- Ternium S.A. (NYSE: TX) reported that, on September 12, 2016, Usinas Siderúrgicas de Minas Gerais S.A. - Usiminas announced that it entered into definitive agreements with Banco do Brasil, Banco Bradesco, Itaú Unibanco, Brazilian state-owned development bank BNDES, Nippon Usiminas, Japan Bank for International Cooperation, the Bank of Tokyo-Mitsubishi, Mizuho Bank and Sumitomo Mitsui Banking Corporation, as well as with debenture holders, to refinance approximately 92% of the company's total indebtedness. In its announcement, Usiminas' management considered that the conclusion of its debt restructuring process preserves the company's financial and operational capabilities, adjusting its financial profile to short, medium and long term prospects.
Forward Looking Statements
Some of the statements contained in this press release are "forward-looking statements". Forward-looking statements are based on management's current views and assumptions and involve known and unknown risks that could cause actual results, performance or events to differ materially from those expressed or implied by those statements. These risks include but are not limited to risks arising from uncertainties as to gross domestic product, related market demand, global production capacity, tariffs, cyclicality in the industries that purchase steel products and other factors beyond Ternium's control.
About Ternium
Ternium is a leading steel producer in Latin America, with an annual production capacity of approximately 11.0 million tons of finished steel products. The company manufactures and processes a broad range of value-added steel products for customers active in the construction, automotive, home appliances, capital goods, container, food and energy industries. With production facilities located in Mexico, Argentina, Colombia, the southern United States and Guatemala, Ternium serves markets in the Americas through its integrated manufacturing system and extensive distribution network. In addition, Ternium participates in the control group of Usiminas, a Brazilian steel company. More information about Ternium is available at www.ternium.com.