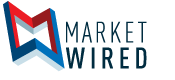 Crown World Mobility Hosts Webinar on Duty of Care Amid Recent Global Events
Renowned Mobility Solutions Provider to Share Latest Research, Shifts and Strategies
/EINPresswire.com/ -- Crown World Mobility (CWM) -- the world-renowned provider of domestic and international end-to-end workforce mobility solutions -- will be hosting a webinar on the latest in duty of care obligations for international assignees on September 28 at 2 p.m. EDT. Duty of care relates to the responsibilities that employers have to their employees in maintaining their security, safety and wellbeing when working or traveling on business.
In light of recent global events -- from terrorism to political instabilities and natural disasters -- companies are increasingly faced with the challenges of how to best take care of their employees living abroad. Global practice leader of CWM's consulting services, Lisa Johnson, will share highlights from the latest research, provide valuable tips for mobility leaders and explore whether or not recent changes have triggered new strategies and attitudes towards duty of care for international assignees.
"Duty of care is not a new concept," says Johnson. "But with all that is going on in the world today combined with the increasing use of do-it-yourself online solutions, duty of care becomes more of a necessity and a challenge."
To register for the webinar, visit https://goo.gl/sZuEh2.
Crown World Mobility
Crown World Mobility (www.crownworldmobility.com) is a division of the Crown Worldwide Group, established in 1965 and headquartered in Hong Kong. Crown World Mobility helps corporations manage global talent and talented individuals perform on the global stage. In a world that seems to be constantly shrinking, managing a globally mobile workforce creates challenges for any organization. These challenges are human in scale -- global assignments involve the everyday lives of transferees and their families. But there are policies to navigate, formalities to coordinate and legalities to adhere to -- at the same time as concentrating on a new assignment and getting a job done. Crown's approach is to work with all stakeholders to find the right solution, implementing a global mobility program that is successful for the whole organization. This often means finding a unique solution, which Crown has the experience and capability to deliver.
Leslie Licano
Beyond Fifteen Communications, Inc.
949.733.8679
leslie@beyondfifteen.com