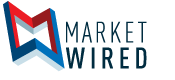 Targeting Digital Stealth Students for Enrollment With Online and On-Campus Interactive Marketing
G/O Digital and Anode Experts Present in Upcoming American Marketing Association-Sponsored Webinar Ways to Enhance the Student Enrollment Experience Through Digital Marketing and Interactive Displays.
/EINPresswire.com/ -- Digital marketing and interactive displays are the new norm when it comes to education marketing, but how do they work together in the dynamic online and on-campus environment? In an upcoming American Marketing Association (AMA) webinar, Anode, an interactive design studio, and G/O Digital, a full-service digital marketing company, will share the branding, ads and content found to catch the eye of digital-savvy students.
According to research by G/O Digital, more than half of today's students start their school research online, but the campus visit is one of the most important reasons why they enroll. "For students, seamless branding and marketing is expected and online to offline marketing strategies should create a memorable experience along the way," said Tim Fagan, President and CEO of G/O Digital Marketing.
During the webinar, G/O Digital will share how to align your digital marketing tactics to your students' online search behavior, and how to bridge any gaps in your online to offline marketing strategy to drive more enrollments.
The AMA-hosted, hour-long live webinar starts at 10 a.m. PDT/1 p.m. EDT on Wed., Sept. 21 and features Jeff Peden of Anode, and G/O Digital's Agency Services Account Director, Jen Wiles. Interested parties can register for the webinar here.
About G/O Digital
G/O Digital, a TEGNA Inc. company, helps businesses and franchises of all sizes reach local customers when and where they are ready to buy. The award-winning team of digital marketing experts at G/O Digital build brands online with web design, local search advertising & optimization, social media management & advertising, email marketing and so much more. Boost leads, retain customers and grow your business with G/O Digital.
For more information, visit godigitalmarketing.com.
For media inquiries, contact:
Tiffany Bolton
Communications and Media Relations Manager
602.444.6760
Email Contact