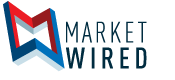 NFL Hall of Famer Ronnie Lott Joins Wearsafe Team as Chief Safety Advocate
/EINPresswire.com/ -- Wearsafe Labs and San Francisco-based NFL Hall of Famer and philanthropist Ronnie Lott announced today a partnership to promote greater safety for college-age students, both on and off campus. As Chief Safety Advocate for Wearsafe, a subscription-based personal safety service and device designed to keep the wearer out of harm's way, Lott will spearhead the company's efforts to encourage colleges across the country to offer the devices to their students.
"As a father of five with a daughter in college, I joined Wearsafe because I think there should be a better way to stay safe, particularly for college students," said Lott. "Throughout my NFL career, I always had my eyes open looking for the next great play. When a good friend of mine introduced me to Wearsafe, I immediately knew this was a play I wanted to make."
"Not only is Ronnie an amazing athlete, he is a devoted father and philanthropist who goes the distance every day to improve the lives of others," said David Benoit, Co-Founder of Wearsafe Labs. "We couldn't be prouder that Ronnie is joining the Wearsafe team to help us make the world a safer place, both for ourselves and for our children."
"Personal safety is something every person deserves, and the team at Wearsafe has created a new safety platform to make it easier," said Lott. "With Wearsafe in hand, anyone can feel comfortable knowing that help is just a button press away. Wearsafe offers students, parents, employees, outdoor enthusiasts and just about anyone a peer-to-peer safety net. If they ever need a helping hand, an easy press of a button gives information that their closest friends and family need to make the right call to save their life."
As a member of the Pro and College Football Halls of Fame, Ronnie Lott played 14 seasons in the NFL, including four Super Bowl titles and ten Pro-Bowl appearances. Revered as a professional both on and off the field, Ronnie is highly respected for his long history of philanthropic involvement and business success. In 1989, he founded All Stars Helping Kids, which has raised more than $20 million to support disadvantaged youth in the San Francisco Bay Area and throughout the nation. In 1999, he co-founded HRJ Capital with Joe Montana and Harris Barton, which managed over $2 billion of venture and private equity fund-of-fund assets until its sale in 2009. He serves on the board of directors for Springleaf Holdings, Inc., a provider of consumer finance and credit insurance products and services and GSV Capital Corp., a publicly traded investment fund that invests in venture-backed private companies.
About Wearsafe
Wearsafe is a subscription-based personal safety service and device designed to keep the wearer out of harm's way. The small, wearable button called a "Tag" clips onto the user's clothes, belt or keys and connects via Bluetooth Low Energy to Wearsafe's mobile app on the user's phone. At the first sign of trouble, the user presses the Tag which, through the app, alerts their network of friends and family. The alert sends the network an audio recording from the scene and starts a live chat room where they can coordinate an action plan, or call 911 if they deem it is necessary (so that emergency rescue is not called prematurely). While there are a myriad of situations in which Wearsafe is applicable, Wearsafe Labs' first target users are female college students, often freshmen who are embarking on newly found freedom and the responsibilities that come along with it. The number one goal is to give parents peace of mind when their daughter goes off to college. The Wearsafe service is only $5 a month, there is no monthly or annual contract, and new users can receive the Wearsafe Tag at no cost.
Wearsafe's products marry cutting edge technology with individual and institutional demand for personal safety. As pioneers in creating personal protection products and communication services that leverage mobile technology, Wearsafe's vision is to change the perception of safety and security products, from solely protecting locations and property, to protecting individuals, wherever they may be.
CONTACT:
Marijane Funess
Crenshaw Communications
212.367.9746
Marijane@crenshawcomm.com