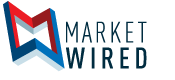 Aldeyra Therapeutics Appoints Richard H. Douglas to Its Board of Directors
/EINPresswire.com/ -- Aldeyra Therapeutics, Inc. (NASDAQ: ALDX) (Aldeyra), a biotechnology company focused on the development of products to treat diseases related to aldehydes, today announced the appointment of Richard H. Douglas, Ph.D. to the Board of Directors of the Company.
"We are extremely pleased that Richard will be joining our Board of Directors. As Aldeyra advances to late-stage clinical trials and initiates pre-commercial planning, Dr. Douglas will bring valuable perspective to our Board," said Dr. Todd Brady, Chief Executive Officer of Aldeyra Therapeutics. "For many years at Genzyme, Dr. Douglas was a preeminent pharmaceutical executive that oversaw corporate growth and strategic development."
Dr. Douglas is the former Senior Vice President, Corporate Development, Genzyme Corporation. From 1989 to 2011, the year Genzyme was acquired by Sanofi (now Sanofi Genzyme), Dr. Douglas led Genzyme Corporation's Corporate Development team, and was involved in numerous acquisitions, licenses, financings, joint ventures, and strategic alliances. Prior to his work at Genzyme Corporation, Dr. Douglas served in science and corporate development capacities at Integrated Genetics.
Dr. Douglas holds a B.S. in chemistry from the University of Michigan, a Ph.D. in biochemistry from the University of California, Berkeley and was a postdoctoral fellow in Leroy Hood's laboratory at the California Institute of Technology. Dr. Douglas currently serves on the University of Michigan Technology Transfer National Advisory Board and as a member of the Board of Directors of Novavax, Inc.
About Aldeyra Therapeutics
Aldeyra Therapeutics, Inc. is a biotechnology company devoted to improving lives by inventing, developing and commercializing products that treat diseases thought to be related to endogenous aldehydes, a naturally occurring class of pro-inflammatory and toxic molecules. Aldeyra's lead product candidate, NS2, is an aldehyde trap in development for ocular inflammation, as well as for Sjögren-Larsson Syndrome and Succinic Semi-Aldehyde Dehydrogenase Deficiency, two inborn errors of aldehyde metabolism. NS2 has not been approved for sale in the U.S. or elsewhere.
Corporate Contact:
Stephen Tulipano
Aldeyra Therapeutics, Inc.
Tel: +1 781-761-4904 Ext. 205
Email Contact

Investor Contact:
Chris Brinzey
Westwicke Partners
Tel: 339-970-2843
Email Contact

Media Contact:
Cammy Duong
MacDougall Biomedical Communications
781-591-3443
Email Contact