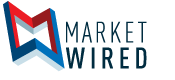 NewVoiceMedia Accelerates Expansion in North America With New Office in Dallas
/EINPresswire.com/ -- NewVoiceMedia, a leading global provider of cloud technology that helps businesses sell more, serve better and grow faster, is ramping up its growth in North America with a new office in Dallas, Texas. Located on West Las Colinas Boulevard in Irving, the office will provide a central base of operations for professional services and customer support.
With the addition of its Dallas team, NewVoiceMedia reaches another milestone in its continued cultivation of the U.S. market. Now, with teams on the East and West Coast, as well as in the Southwest, the company is positioned to conveniently cover more territory and offer the best possible service across the U.S. NewVoiceMedia will be able to provide timelier professional services engagement with shorter lead times and improved SLAs for support.
Over the last two years, NewVoiceMedia has made rapid advancements in North America. In FY'2016, it increased its customer base by over 50 percent and grew its international new business by 140 percent. The company continues to outpace competition in both contact center and inside sales arenas, with its intelligent communications platform attracting major businesses across the U.S. Similarly, NewVoiceMedia has scaled its staff to match its ongoing market penetration.
"We have kept an accelerated growth rate in the U.S., and plan to continue our progress with the addition of the Dallas office," says Scott Sampson, NewVoiceMedia Chief Revenue Officer. "A centrally located support and product services team will enable NewVoiceMedia to expand and serve more customers with increased efficiency."
For further information, visit www.newvoicemedia.com.
About NewVoiceMedia
NewVoiceMedia powers customer connections that transform businesses globally. The leading vendor's award-winning cloud customer contact platform revolutionizes the way organizations connect with their customers worldwide, enabling them to deliver a personalized and unique customer service experience and drive a more effective sales team. With a true cloud environment and proven 99.999% platform availability, NewVoiceMedia ensures complete flexibility, scalability and reliability.
Spanning 128 countries and six continents, NewVoiceMedia's 600+ customers include PhotoBox, MobileIron, Lumesse, JustGiving and Canadian Cancer Society. For more information, visit www.newvoicemedia.com or follow NewVoiceMedia on Twitter @NewVoiceMedia.
NewVoiceMedia PR contact
Ben Noble
Tel: +1 919-721-3590
Email: Email Contact