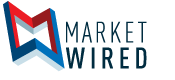 Marketo Selects Predictive Marketing Leader EverString as Launch Partner for Marketo ABM
EverString to Help Customers Launch and Execute Their Account-Based Marketing Initiatives
/EINPresswire.com/ -- EverString, the largest and fastest-growing predictive marketing and predictive sales SaaS company, today announced that it has expanded its partnership with Marketo, Inc., to enable marketing and sales teams to target, engage, and manage the accounts with the most revenue potential for their business.
"EverString is proud to be the predictive marketing partner in the Marketo Account-Based Marketing ecosystem," said J.J. Kardwell, President and Co-founder of EverString. "The combination of EverString's target account selection and similar company identification capabilities with Marketo's central account management, cross-channel engagement, and revenue-based analytic capabilities make achieving ABM success easier than ever."
Marketo ABM is the only solution that provides companies with all the essentials for aligning sales and marketing more closely, giving them the ability to engage and nurture the account, at each touchpoint, scale through automation, and give sales deeper insights into key accounts. Companies can then choose partner solutions from the Marketo LaunchPoint® ecosystem to customize their ABM strategy. As one of the inaugural Marketo ABM launch partners, EverString puts the power of applied machine learning and artificial intelligence (AI) into the hands of B2B marketing and sales teams, enabling target account selection, accelerated pipeline creation, and enhanced prospecting.
"As a valued member of our LaunchPoint ecosystem, we're thrilled to have EverString join the launch of Marketo ABM," said Robin Ritenour, SVP of Business Development of Marketo. "EverString's predictive marketing capabilities are a perfect fit for our joint customers looking to fuel their B2B, account-centric strategy."
EverString helps B2B companies expand, prioritize, and enrich their marketing and sales databases. EverString Audience Platform accomplishes this by combining applied data science, machine learning, and artificial intelligence with the broadest set of data signals from more than 27 million companies.
To learn more about EverString and its product capabilities, visit http://everstring.com.
Follow and Interact with EverString on:
About EverString
EverString helps B2B companies accelerate growth with its predictive marketing and predictive sales software-as-a-service (SaaS). EverString Audience Platform combines applied data science, machine learning and artificial intelligence with the broadest set of data signals from more than 27 million companies. EverString's predictive marketing solutions enable marketers to create relevant audiences of target companies, and its predictive sales solutions bring machine learning-assisted prospecting to sales professionals. Marketing and sales teams use EverString to expand their databases with net-new, relevant companies and people, prioritize and focus resources on the right prospects, and enrich their database records for better context and insights into key prospects. EverString is backed by leading investors including Lightspeed Venture Partners, Sequoia Capital, IDG Ventures and Lakestar. For more information, visit www.everstring.com.
About Marketo
Marketo provides the leading engagement marketing software and solutions designed to help marketers develop long-term relationships with their customers -- from acquisition to advocacy. Marketo is built for marketers, by marketers and is setting the innovation agenda for marketing technology. Marketo puts Marketing First. Headquartered in San Mateo, CA, with offices around the world, Marketo serves as a strategic partner to large enterprise and fast-growing small companies across a wide variety of industries. To learn more about Marketo's Engagement Marketing Platform, LaunchPoint® partner ecosystem, and the vast community that is the Marketo Marketing Nation®, visit www.marketo.com.
Media Contact:
Rachel Lefkowitz
EverString
Marketing@everstring.com
(650) 425-3937