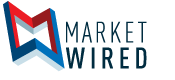 AgreeYa Solutions Releases QuickApps 6.7
Award-Winning Suite of Solutions to Customize SharePoint Without Coding Is Updated With Key Enhancements
/EINPresswire.com/ -- AgreeYa Solutions, a leading global software, solutions and services company, is proud to announce the arrival of QuickApps 6.7, the latest version of the renowned suite of solutions that simplifies SharePoint management, migration and customization.
The latest version, which is compatible with the 2010, 2013 and 2016 platforms, adds key enhancements that bring exponential value to the customer. QuickApps 6.7's most important additions and improvements include:
Editing Word, Excel and PowerPoint documents inside the browser in qListView
Exporting child list data to .xlsx format in qExcelViewer
Adding lookup value in qListForm
Selecting users from People Picker control in qListForm
Supporting parent-child entry in qListForm and qSILisView
Providing support for rating type column in qListForm
"Since taking over QuickApps, we have prided ourselves on our ability to make it better, more meaningful and efficient," says Ajay Kaul, managing partner of AgreeYa Solutions. "Our latest release not only adds valuable new features, but creates a more functional environment that eases application development for SharePoint 2016."
Formerly Dell QuickApps for SharePoint, the new QuickApps from AgreeYa Solutions includes a set of SharePoint web parts and pre-built templates that simplifies SharePoint development and slashes application lifecycle costs. An efficient and effective solution that alleviates any SharePoint struggles and unlocks the platform's full potential, QuickApps enables users to build applications that are easily supported, maintained and upgraded to ensure their long-term impact and return on investment.
For more information on QuickApps and to upgrade to the latest version, visit www.quickapps.agreeya.com.
About AgreeYa Solutions: AgreeYa is a global provider of software, solutions, and services focused on deploying business-driven, technology-enabled solutions that create next-generation competitive advantages for customers. Headquartered in Folsom, Calif., AgreeYa employs more than 1,400 professionals across its 15 offices in eight countries. Over the last 16 years, AgreeYa has worked with 200+ organizations ranging from public sector, Fortune 100 firms to small and large businesses across industries. AgreeYa's software portfolio includes SocialXtend (intranet and enterprise social collaboration), VDIXtend (desktop-on-cloud), Onvelop (unified enterprise collaboration and communication suite for mobile), Edvelop (single window collaboration and communication solution on mobile for 21st century learning), Cogent (comprehensive end-to-end case management solution for collections agencies and law firms), QuickApps (award winning suite of SharePoint web parts and pre-built templates) and BeatBlip (test automation solution). As part of its solutions and services offerings, AgreeYa provides portal, content management, and collaboration on SharePoint, cloud and infrastructure, enterprise mobility, business intelligence and big data analytics, product engineering, application development and management, independent software testing, and staffing (IT and risk/compliance) solutions. For more information, visit www.agreeya.com.
MEDIA CONTACT:
Leslie Licano
Beyond Fifteen Communications, Inc.
949.733.8679
leslie@beyondfifteen.com