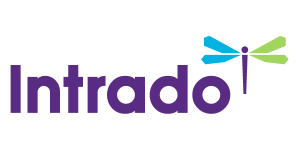 SHAREHOLDER ALERT: Pomerantz Law Firm Reminds Shareholders with Losses on their Investment in Signet Jewelers Ltd. of Class Action Lawsuit and Upcoming Deadline – SIG
/EIN News/ -- NEW YORK, Sept. 16, 2016 (GLOBE NEWSWIRE) -- Pomerantz LLP announces that a class action lawsuit has been filed against Signet Jewelers Ltd. ("Signet" or the "Company") (NYSE:SIG) and certain of its officers. The class action, filed in United States District Court, Southern District of New York, and docketed under 16-cv-06861, is on behalf of a class consisting of all persons or entities who purchased or otherwise acquired Signet securities between January 7, 2016 and June 3, 2016 both dates inclusive (the "Class Period"). This class action seeks to recover damages against Defendants for alleged violations of the federal securities laws under the Securities Exchange Act of 1934 (the "Exchange Act"). 

If you are a shareholder who purchased Signet securities during the Class Period, you have until October 24, 2016 to ask the Court to appoint you as Lead Plaintiff for the class. A copy of the Complaint can be obtained at www.pomerantzlaw.com. To discuss this action, contact Robert S. Willoughby at rswilloughby@pomlaw.com or 888.476.6529 (or 888.4-POMLAW), toll free, ext. 9980. Those who inquire by e-mail are encouraged to include their mailing address, telephone number, and number of shares purchased. 
[Click here to join this class action]
Signet purports to be the world's largest retailer of diamond jewelry. The Company claims to operate thousands of stores in North America, and some in the United Kingdom, through well-known brand names such as "Kay," "Jared," "Zales," and "Peoples Jewelers."
The Complaint alleges that throughout the Class Period, Defendants made materially false and misleading statements regarding the Company's business, operational and compliance policies. Specifically, Defendants made false and/or misleading statements and/or failed to disclose that: (i) the Company was experiencing difficulty ensuring the safety of customer's jewelry while in the custody of Signet's brands; (ii) employees at stores under at least one of Signet's brands (Kay) were swapping customers' stones for less valuable stones; (iii) the Company was experiencing a drop-off in customer confidence; (iv) the Company was facing increasing competitive pressures; (v) as result of the foregoing, the Company's financial performance was being negatively impacted; and (vi) as a result of the foregoing, Defendants' positive statements about Signet's business, operations, and prospects, were false and misleading and/or lacked a reasonable basis.
On May 25, 2016, BuzzFeed News reported on the seemingly wide-spread occurrences of diamond swapping in connection with the Company's Kay stores. The news report recounted the stories of multiple Kay customers whose diamonds were swapped out for considerably less expensive stones while the customers' jewelry was in the custody of Kay, typically for repair.
On May 26, 2016, the Company issued a press release announcing its first quarter fiscal year 2017 financial results. Therein, the Company disclosed that its same store sales for the period increased by only 2.4%, falling below the Company's previously issued first quarter 2017 guidance of 3% to 4%. The Company also disclosed that it was lowering its fiscal year 2017 same store sales growth guidance from 3.0% – 4.5% down to 2.0% – 3.5%.
On this news, Signet's stock price fell $11.37 per share, or 10.5%, to close at $97.00 per share on May 26, 2016, on unusually heavy trading volume.
On June 3, 2016, the Company issued a press release entitled "Signet Jewelers Issues Statement Regarding Its Longstanding Commitment to Superior Customer Service and Rigorous Product Quality Procedures." Therein, the Company appeared to confirm the occurrence of instances of "diamond swapping" at the Company's stores, though it denied that this was "systematic."
On this news, Signet's stock price fell $4.04 per share, or 4.3%, to close at $88.19 per share on June 3, 2016.
The Pomerantz Firm, with offices in New York, Chicago, Florida, and Los Angeles, is acknowledged as one of the premier firms in the areas of corporate, securities, and antitrust class litigation. Founded by the late Abraham L. Pomerantz, known as the dean of the class action bar, the Pomerantz Firm pioneered the field of securities class actions. Today, more than 80 years later, the Pomerantz Firm continues in the tradition he established, fighting for the rights of the victims of securities fraud, breaches of fiduciary duty, and corporate misconduct. The Firm has recovered numerous multimillion-dollar damages awards on behalf of class members. See www.pomerantzlaw.com
CONTACT:
Robert S. Willoughby
Pomerantz LLP
rswilloughby@pomlaw.com