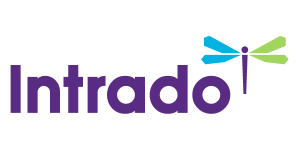 'Everything's Coming Up Roses' this year for Miracle-Gro®
The Official Rose and Flower Care Company of the Tournament of Roses Kicks Off Parade Season with Community Event at Local Urban Teaching Farm; Ty Pennington and Former Rose Queens Reveal 2017 Float
/EIN News/ -- MARYSVILLE, Ohio, Sept. 16, 2016 (GLOBE NEWSWIRE) -- Miracle-Gro ® and the Pasadena Tournament of Roses® Association team up with Muir Ranch, a two-acre sustainable urban teaching farm at John Muir High School, to expand the farm's footprint. Throughout the morning volunteers kicked off parade season by helping students install over 450 roses that will become part or Muir Ranch's new rose garden.

Miracle-Gro kicks off parade season by unveiling their 2017 Rose Parade float; 'Everything's Coming Up Roses' celebrates America's national flower and the most popular grown flower in backyard gardens.
The Scotts Miracle-Gro Company Secondary Logo
A photo accompanying this announcement is available at http://www.globenewswire.com/NewsRoom/AttachmentNg/eefca6de-c212-43a2-88fb-514e5fb24f64.
"Programs like Muir Ranch help foster community and empowers students to take an active interest in gardening and find inspiration and beauty in the world around them," said John Sass, Vice President and General Manager of Miracle-Gro. "I hope Miracle-Gro's continued support and today's efforts strengthen and expand opportunities at the farm and allows the students to grow their ever popular bouquets for the residents of Pasadena."
Ty Pennington, 1967 Rose Queen Barbara Laughray and 1995 Rose Queen Aliya Coher joined Miracle-Gro at Muir Ranch helping to plant roses and were on-hand to recognize the program and participants with a $25,000 donation.  As an added surprise, today's attendees were the first to see Miracle-Gro's 2017 Rose Parade float design.
'Everything's Coming Up Roses' is Miracle-Gro's Rose Parade salute to America's National flower and the most popular grown flower in backyard gardens. From tiny miniature roses to large vibrant blossoms, over 25,000 roses will be featured throughout in this fanciful floral float. Joining Pennington, Laughray and Coher on this year's float will be 2007 Rose Queen Mary McCluggage and 2015 Rose Queen Madison Triplett.
"This year's parade theme: 'Echoes of Success' celebrates those people, organizations and institutions that have made an impact on someone's life. Our 2017 float not only honors the very flower for which the Parade is named, we'll recognize the accomplishments of four former Rose Queens and celebrates the success gardeners have achieved for decades with the help of Miracle-Gro."
For more information about 2017 Miracle-Gro campaigns please go to miraclegro.com/roseparade.
About ScottsMiracle-Gro
With approximately $3 billion in worldwide sales, The Scotts Miracle-Gro Company is the world's largest marketer of branded consumer products for lawn and garden care. The Company's brands are the most recognized in the industry. In the U.S., the Company's Scotts®, Miracle-Gro® and Ortho® brands are market-leading in their categories, as is the consumer Roundup® brand, which is exclusively marketed near worldwide by Scotts and owned by Monsanto.  In Europe, the Company's brands include Weedol®, Pathclear®, Evergreen®, Levington®, Miracle-Gro®, KB®, Fertiligène® and Substral®.  In 2016, the Company ranked on Forbes 100 Most Reputable Companies in America. For additional information, visit us at www.scottsmiraclegro.com.
About Muir Ranch
Muir Ranch, a Pasadena school garden, offers farm boxes & floral bouquets that provide paid internships, creating a better future for students & the community. Muir Ranch is fiscally sponsored by the Pasadena Educational Foundation, a 501(c)(3) corporation. CSA subscriptions are 50% tax deductible.
About the Tournament of Roses®
The Tournament of Roses is a volunteer organization that annually hosts the Rose Parade®, the Rose Bowl Game® and a variety of associated events.  Nine hundred thirty-five volunteer members act as ambassadors of the organization and contribute upwards of 80,000 hours of manpower each year.  The 127th Rose Parade presented by Honda and themed "Find Your Adventure," will take place Friday, January 1, 2016, followed by the 102nd Rose Bowl Game presented by Northwestern Mutual.  Learn more at www.tournamentofroses.com and on Facebook, Twitter, Instagram and YouTube.
For Media Inquiries:
| | | |
| --- | --- | --- |
| Kim Markus |   | Kate Manofsky |
| The Scotts Miracle-Gro Company |   | Zeno Group for Miracle-Gro |
| Kim.Markus@scotts.com |   | Kate.Manofsky@zenogroup.com |
| 937-553-4576 |   | 614-557-6412 |