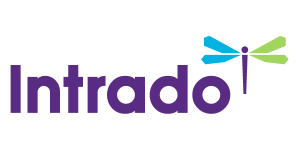 Hill International Project Wins ENR Global Best Projects Award
/EIN News/ -- PHILADELPHIA and CAIRO, Egypt, Sept. 16, 2016 (GLOBE NEWSWIRE) -- Hill International (NYSE:HIL), the global leader in managing construction risk, announced today that one of the company's projects has been recognized by Engineering News-Record (ENR) as one of the magazine's 2016 Global Best Projects.  The award will be presented to Hill on October 11, 2016 during ENR's 2016 Global Construction Summit at the New York Hilton Midtown in New York City.
Industry veterans selected 23 projects hailing from 15 different countries and five continents as outstanding examples of the risks and rewards—and the hurdles overcome—of designing and building internationally.  The judges looked at projects in many markets and examined safety performance, innovations, challenges, and design and construction quality—with a special emphasis on the diversity of global project teams and their collaboration. They also considered how the projects benefit the local community and/or the construction industry.
Hill's award-winning project was the Nile Ritz Carlton rehabilitation project in Cairo, Egypt, which received an Award of Merit in the category of "Renovation/Restoration."  The hotel, formerly operated as the Nile Hilton Hotel since 1959, is an iconic landmark of the Cairo skyline.  The 13-story hotel was renovated to modernize the facility and to meet the modified design and specifications of the Ritz Carlton brand.
"We are honored to be receiving this award," said Waleed Abdel-Fattah, Senior Vice President and Managing Director (Africa) for Hill's Project Management Group.  "We congratulate our client and our entire project team for this prestigious recognition," added Abdel-Fattah.
Hill International, with 4,500 professionals in 100 offices worldwide, provides program management, project management, construction management, construction claims and other consulting services primarily to the buildings, transportation, environmental, energy and industrial markets.  Engineering News-Record magazine recently ranked Hill as the eighth largest construction management firm in the United States.  For more information on Hill, please visit our website at www.hillintl.com.
Certain statements contained herein may be considered "forward-looking statements" within the meaning of the Private Securities Litigation Reform Act of 1995, and it is our intent that any such statements be protected by the safe harbor created thereby.  Except for historical information, the matters set forth herein including, but not limited to, any projections of revenues, earnings or other financial items; any statements concerning our plans, strategies and objectives for future operations; and any statements regarding future economic conditions or performance, are forward-looking statements.  These forward-looking statements are based on our current expectations, estimates and assumptions and are subject to certain risks and uncertainties.  Although we believe that the expectations, estimates and assumptions reflected in our forward-looking statements are reasonable, actual results could differ materially from those projected or assumed in any of our forward-looking statements.  Important factors that could cause our actual results to differ materially from estimates or projections contained in our forward-looking statements are set forth in the Risk Factors section and elsewhere in the reports we have filed with the Securities and Exchange Commission, including that unfavorable global economic conditions may adversely impact our business, our backlog may not be fully realized as revenue and our expenses may be higher than anticipated.  We do not intend, and undertake no obligation, to update any forward-looking statement.
Hill International, Inc.
John P. Paolin
Senior Vice President of Marketing and
Corporate Communications
(215) 309-7710
johnpaolin@hillintl.com
The Equity Group Inc.
Devin Sullivan
Senior Vice President
(212) 836-9608
dsullivan@equityny.com
(HIL-G)