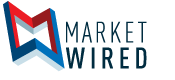 Kiwa Announces Acquisition of 70% of Tangshan Deruifeng Technology Co., Ltd. for US$2,000,000
/EINPresswire.com/ -- Kiwa Bio-Tech Products Group Corporation (OTC PINK: KWBT). On September 7, 2016, Kiwa Bio-Tech Products Group Corporation (the "Company") executed an agreement to acquire a seventy percent (70%) interest in Tangshan Deruifeng Technology Co., Ltd. ("Deruifeng") for approximately 14,000,000 RMB (approximately US$ 2 million) to be paid 50% in cash (in RMB) and 50% in Kiwa common stock priced at eighty percent (80%) of the market price of the Company's stock on the effective date of the agreement. Founded in Jan, 2010 and located in Tangshan City, Hebei Province in North China, Deruifeng is a new style fertilizer enterprise which has been conducting research and development, manufacturing and sales. Company management believes that Deruifeng adds significant resources and experience in the development and marketing of fertilizers in China. Over the past few years, Deruifeng has been one of the principal OEM manufacturers for Kiwa's products.
Mr. Yao Run Lin, the Company's vice president stated that, "This acquisition plays a strategic role in Kiwa's development in the rapidly growing fertilizer market in China. By acquisition of a majority interest in Deruifeng, Kiwa is able to integrate and streamline its supply chain and in crease its production capacity." This should result in the upgrading of product quality, while achieving significant cost reduction and broadening the range of Kiwa's products." The acquisition increases the manufacturing capacity of Kiwa by 350,000 metric tons annually. Kiwa is now poised to participate in the transition plan instituted by the Chinese Government support bio-based fertilizers as opposed to traditional chemical based fertilizers.
For more information on Kiwa and its products, please refer to the Company's website at www.kiwabiotech.com or the Company filings with the United States Securities and Exchange Commission, available for free at www.sec.gov.
This press release contains information that constitutes forward-looking statements made pursuant to the safe harbor provisions of the Private Securities Litigation Reform Act of 1995. Any such forward-looking statements involve risk and uncertainties that could cause actual results to differ materially from any future results described by the forward-looking statements. Risk factors that could contribute to such differences include those matters more fully disclosed in the Company's reports filed with the U.S. Securities and Exchange Commission. The forward-looking information provided herein represents the Company's estimates as of the date of the press release, and subsequent events and developments may cause the Company's estimates to change. The Company specifically disclaims any obligation to update the forward-looking information in the future. Therefore, this forward-looking information should not be relied upon as representing the Company's estimates of its future financial performance as of any date subsequent to the date of this press release.
CONTACT:
Kiwa Bio-Tech Products Group Corporation
Yvonne Wang
yvonne@kiwabiotech.com