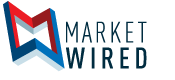 PACIFIC Attending Digital Retail Transformation Assembly
Event Brings Together Business Leaders to Examine Industry's Direction in Marketing and Technology
/EINPresswire.com/ -- PACIFIC Digital Group, the Discovery Agency, will be attending the Digital Retail Transformation Assembly hosted by the Millennium Alliance. The agency will join business leaders from the retail and consumer goods industries.
PACIFIC will participate in the program's executive roundtables, keynote presentations and workshops. Sessions will address essential aspects of today's digital marketing landscape, as well as delve into predictions for the future of the industry.
"Attending this assembly gives us the opportunity to analyze the current state of digital marketing and ideate with the retail industry's top leaders on what's going to be important in the future," said Norman Brauns CEO and founder of PACIFIC. "What we learn here will give us an improved understanding of retail clients and advance our expertise with this market."
At the assembly, PACIFIC will continue to showcase thought leadership in the retail space. The agency also recently joined the Esri Retail Special Interest Group and presented on using GIS to discover hidden revenues for the Jacuzzi® Brand at Esri conferences in June.
The Digital Retail Transformation Assembly will take place September 20-21 at the Four Seasons Resort & Club Dallas in Las Colinas, Texas. Click here to learn more about the assembly. PACIFIC is also a sponsor of the assembly.
About PACIFIC:
We are PACIFIC, the Discovery Agency. Our company was founded to provide best-in-class search, content marketing, and link-building services to leading brands, with a client list that includes Expedia, Travelocity, Jacuzzi, Mint, Microsoft, and others. As experts on curiosity, we help our clients align their brand story with the questions their customers are asking. As a result, we build inbound sales campaigns that deliver incredible results. For more information, visit www.meetpacific.com.
Media Contact:
Kimberly Deese
PR Coordinator
kimberly.deese@meetpacific.com