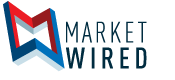 Hail, Yes! See Jane Go, First Women-Driving-Women Ride-Hail App, Launches Service Today; Download App to Ride or Drive
Designed for Women, See Jane Go Offers a Trusted Alternative to Existing Ride-Hail Services and Allows Women to Capitalize on Multi-Billion Dollar Ride-Hail Industry
/EINPresswire.com/ -- See Jane Go, Inc., a women-driving-women ride-hail platform, today announced the beta version of its proprietary app is now available as a free download for Android and iOS. The first app offering a ride-hail service designed exclusively for women, See Jane Go is creating a movement to provide a new, trusted option for women both as drivers and passengers. Launching initially in Orange County, Calif., See Jane Go is offering women an alternative to existing ride-hail options where they may not feel comfortable getting into a car with a male driver.
"See Jane Go passengers can enjoy the peace of mind knowing they are traveling comfortably with a qualified female driver, in a safety-inspected vehicle," said See Jane Go CEO Kimberly Toonen. "We are eager to ignite the See Jane Go community and confident our users will not be disappointed."
With updates and new features planned to be added regularly, the See Jane Go app is an integrated driver and rider app where users can toggle from driver to rider within the menus. See Jane Go riders will enjoy a customized atmosphere, including a choice of music, conversation or silence. Additionally, See Jane Go offers an enhanced experience by soon allowing drivers to mark their favorite passengers and vice versa. This increases the opportunity to be paired over and over again, which also builds relationships and leads to further networking opportunities and friendships. Additionally, future versions of the app will allow the rider to designate a portion of their fare to a charity of their choice.
See Jane Go is unique in that it won't exclude males from enjoying its service. In order to partake in See Jane Go, a male passenger will simply need to be hosted by a female passenger. See Jane Go plans to offer fun features such as product sampling to allow riders to experience new products, while creating strategic business partnerships for See Jane Go and other powerful brands.
With aggressive plans to expand to cities across the country, See Jane Go is available for download nationwide and will empower its community to cast their vote for Jane's future cities by registering as a driver or passenger.
To become a See Jane Go driver or rider, register today at www.seejanego.co. Interested investors are encouraged to visit the website to learn more about the investment opportunity.
About See Jane Go
See Jane Go was conceived during a conversation between Founder William Jordan and his daughter, Savannah, while driving home from an L.A. Lakers game. Savannah expressed interest in driving for an existing ride-hail service and William was adamantly opposed due to concern for his daughter's safety. The idea for See Jane Go, the first women-driving-women ride-hail app, was born. Today, See Jane Go meets the specific needs of female drivers and passengers in Orange County, Calif., with aggressive plans to expand nationwide. It is steered by an all-female executive management team and committed to providing women the opportunity to earn an income on their terms and a trusted ride-hail alternative for female passengers. Interested drivers and riders can join Jane's tribe online at www.seejanego.co.
CONTACT:
Lindsay Miller
Lindsay@echomediapr.com
(714) 573-0899 x224