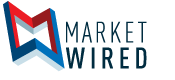 Red Dot Capital Partners Invests in Critical Infrastructure Security Startup
Claroty Launches With Unparalleled Team and Unique Operational Technology Infrastructure Protection Platform
/EINPresswire.com/ -- Claroty, an innovator in Operational Technology (OT) network protection, announced today that it has exited stealth mode with $32 million in venture capital from marquee investors, including Red Dot Capital Partners, and with a groundbreaking new platform that ensures the highest levels of security and reliability for networks running the world's critical infrastructure. Established as part of Israeli cybersecurity foundry Team8, Claroty enters the market as the most substantially funded cybersecurity startup focused on protecting industrial control systems, and with one of the most robust teams in OT security with prior experience working in Siemens, IBM, Waterfall Security, Palo Alto Networks, iSIGHT Partners (FireEye), ICS2, Industrial Defender and others.
Launched in 2016, Red Dot Capital Partners is a capital fund focused on growth stage investments. Fully funded by Temasek, through its enterprise development unit, Red Dot Capital Partners will support Claroty in its Asia growth plans. "We invest in technology companies with market-tested technologies, a robust customer base and which are poised for fast growth. We believe Claroty is a strong candidate to successfully penetrate Asia-Pacific markets," said Red Dot Capital Partners Managing Partner Zvika Naggan. "We look forward to collaborating with this innovative company to introduce its unique cybersecurity platform focused on a burgeoning, yet underserved critical infrastructure protection market."
The susceptibility of industrial control systems to cyberattacks is increasing rapidly, from power plants and oil refineries, to manufacturing facilities and the electric grid. To address this critical need, the Claroty Platform has been built from the ground up with an unprecedented understanding of ICS, SCADA and other essential OT networks as well as deep cybersecurity knowledge. In particular, Claroty's co-founders bring together the best in OT security experience: CEO Amir Zilberstein previously co-founded the first purpose-built ICS security gateway at Waterfall Security Solutions; Chief Business Development Officer Galina Antova served as the Global Head of Industrial Security Services at Siemens; and CTO Benny Porat led an elite cyber research team in the Israeli Defense Force (IDF).
Claroty is the second startup launched from the world-famous Israeli cybersecurity foundry, Team8. The company has received guidance and support from Team8 and its CEO Nadav Zafrir, the former commander of 8200 -- the IDF's Technology & Intelligence Unit -- and the founder of the IDF Cyber Command. "Team8 is focused on helping visionaries solve big, complex problems in cybersecurity," noted Zafrir. "Claroty is addressing an issue that is absolutely critical and their team has created a groundbreaking solution for monitoring and protecting the control systems that run the world's most critical infrastructure."
The Claroty Platform provides extreme visibility and continuous monitoring across industrial control system (ICS) networks. With the most comprehensive support for control system manufacturers and protocols available in the market, the platform employs high-fidelity models and advanced algorithms to monitor ICS communications and provide security and process integrity alerts.
"Although initially architected for different objectives, industrial control systems and IT networks are becoming increasingly interdependent to fuel business goals. Despite this interconnectedness, cybersecurity in ICS environments has been woefully misapplied and sorely lacking -- until now," said Zilberstein. "We have assembled a talented team steeped in cybersecurity and ICS to revolutionize critical infrastructure protection. And we are excited to partner with leading firms like Red Dot Capital Partners to help promote the Claroty Platform in Singapore and the Asia-Pacific markets."
About Claroty
Launched as the second startup from Israel's famed Team8 foundry, Claroty combines an elite management team and deep technical expertise from both IT and OT disciplines, with backing from premier investors such as Bessemer Venture Partners and Innovation Endeavors. With an unmatched understanding of ICS, SCADA and other essential OT systems, the Claroty Platform provides the deepest and broadest coverage of ICS systems, protocols and networks available on the market today. For more information, visit www.claroty.com.
All product and company names herein may be trademarks of their respective owners.
Contact:
Shannon Todesca
CHEN PR for Claroty
781-672-3147
Email Contact