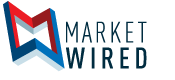 Duke Energy Joins Terrestrial Energy's Corporate Industrial Advisory Board
/EINPresswire.com/ -- Duke Energy has joined the Corporate Industrial Advisory Board of Terrestrial Energy, a vendor of next-generation nuclear power plants. Duke Energy is the largest electric utility company in the United States, and owns and operates six nuclear power stations in North and South Carolina. It joins other members from the electric utility industry as well as other industries on this board, including Southern Nuclear Operating Company, Ontario Power Generation, Public Service Enterprise Group and Energy Northwest - all operators of nuclear power stations in North America. Duke Energy is represented on the board by Bill Pitesa, its Chief Nuclear Officer.
Terrestrial Energy has formed the Corporate Industrial Advisory Board to enable current and future operators of nuclear power plants to advise it on a timely basis, of design, construction and operational considerations of end users as it progresses through engineering of the first commercial IMSR™ power and heat plants.
About Duke Energy
Duke Energy is the largest electric power holding company in the United States, supplying and delivering energy to approximately 7.4 million U.S. customers. Duke Energy has approximately 52,700 megawatts of electric generating capacity in the Carolinas, the Midwest and Florida - and natural gas distribution services in Ohio and Kentucky. Duke Energy's commercial and international businesses own and operate diverse power generation assets in North America and Latin America, including a portfolio of renewable energy assets. Headquartered in Charlotte, N.C., Duke Energy is a Fortune 125 company traded on the New York Stock Exchange under the symbol DUK.
About Terrestrial Energy
Terrestrial Energy is developing a next-generation nuclear reactor based on its Integral Molten Salt Reactor (IMSR™) technology. The IMSR™ represents true innovation in safety, cost and functionality. It will offer safe and reliable power solutions for electricity production and energy for industrial process heat generation. These together extend the applicability of nuclear energy far beyond its current footprint. With this profile, the IMSR™ is capable of driving the rapid global decarbonization of the primary energy system by displacing fossil fuel combustion across a broad front. It is complementary to renewable power sources and ideal for distributed power systems on existing grids. Using an innovative design and proven Molten Salt Reactor technology, the IMSR can be brought to global markets in the 2020s.
Terrestrial Energy is speaking at the UNEP Sustainable Investment Forum 2016 on September 20 in New York. The Sustainable Investment Forum will unite 300 stakeholders from national and regional government, international finance, private industry and carbon management sectors for a day of high level discussion and debate during New York Climate Week. The Sustainable Investment Forum will progress the dialogue on the development of effective public-private funding mechanisms for scaling low carbon innovation and the way in which they can come together to achieve the aims of the Paris agreement.
Social Media
Facebook: TerrestrialMSR
Twitter: TerrestrialMSR
YouTube: Terrestrial Energy
LinkedIn: TerrestrialEnergy
Google+: TerrestrialEnergy
Terrestrial Energy
Grant Draper
(415) 745-0254
grant@capstreamx.com
Terrestrial Energy
Brian Smith
(416) 822-3130
bsmith@the-lanes.ca
info@terrestrialenergy.com
www.terrestrialenergy.com