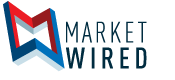 Climate Finance Reform Essential to Delivery of Paris Agreement Commitments
Pledges to Protect Forests Showcased at World Conservation Congress in Hawaii Will Only Be Met If Financing Mechanisms Are Fit for Purpose
/EINPresswire.com/ -- Only by re-designing climate financing can the commitments made in Paris at COP21 in December 2015 be realised, according to Indonesia's Asia Pulp & Paper Group (APP). Speaking at the IUCN World Conservation Congress in Hawaii, Aida Greenbury, APP's Managing Director of Sustainability, called for current climate financing mechanisms, such as REDD+ to provide greater opportunities for smallholders and forest community to access upfront investment, citing this as a critical part of protecting and restoring the world's forests.
"The very way that current systems are set up to withhold payments until emissions reductions are achieved does not provide an incentive for urgent action by people on the ground. If donor funded schemes must stick to the payment-by-results mechanism then more needs to be done to channel funding towards supporting communities to meet their short-term needs whilst they wait for longer-term results-based payments to come through.
"The Paris Agreement included the ambitious target of mobilizing $100 billion by 2020, but it isn't just the amount of financing generated which will see us succeed, the mechanisms to effectively spend it also need to be in place, otherwise smallholders will be left behind," said Aida Greenbury, Managing Director of Sustainability.
Ms Greenbury highlighted the crucial role that private sector funding can play in encouraging a new approach to climate financing: "The companies dealing with forest based commodities have a major role to play in supporting climate finance initiatives, through direct financial contributions we can not only share the burden of the cost but crucially de-risk much bigger investments from donor countries or development financing." APP has invested millions of dollars to protect and restore forests in Indonesia since 2013. The business introduced its Forest Conservation Policy in 2013 which committed the company to halt all natural forest clearance.
APP is playing an active role at the Congress for the first time as part of a large Indonesia delegation. APP's most active project with the IUCN is the commitment to support the protection and restoration of degraded and deforested forest across ten key landscapes in Indonesia* as part of the wider Bonn Challenge process. APP remains the only company to have made a commitment to the Bonn Challenge following its decision to sign the New York Declaration on Forests in 2014.
Building on the major commitments to support marine conservation by President Obama at the event, Ms Greenbury also highlighted how efforts to support blue and green carbon need to be better integrated, "As we see in Indonesia, there are no clear boundaries between farming, forest, mangrove and the ocean. Just as we need an integrated approach across all actors to protect forest landscapes, we have to now work more closely with those focussed on blue carbon to ensure that all natural resources where the land meets the sea are protected."
Notes to editors
1.* The ten landscapes supported by APP in partnership with the Belantara Foundation across Sumatra and Kalimantan are Senepis, Kampar Peninsula, Giam Siak Kecil, Bukit Tigapulah, Berbak Sembilang, Dangku Meranti, Padang Sugihan, Kubu and Kutai landscapes. More information can be found at: http://belantara.or.id/landscapes/
Company logo
http://release.media-outreach.com/i/Download/5599
About Asia Pulp & Paper
Asia Pulp & Paper Group (APP) is a trade name for a group of pulp and paper manufacturing companies in Indonesia and China. APP is responsible for delivering quality products to meet the growing global demand for tissue, packaging and paper. On any given day, our products find their way into the hands of consumers in various branded forms from all over the world.
Started in 1972 with Tjiwi Kimia producing caustic soda, now we run operations across Indonesia and China with an annual combined pulp, paper, packaging product and converting capacity of over 19 million tons per annum. Today, APP markets its products in more than 120 countries across six continents.
Over the years, we have expanded our operations significantly through the acquisition and expansion of several of our pulp and paper mills. It's our commitment to customer satisfaction that enables us to grow our share in paper sales worldwide and broaden our presence through offices in many countries. We believe 'tradition and modernity go hand in hand' which means we value long term relationships as part of our Eastern traditions, while we also are eager to embrace the modern values of innovation and efficiency.
Maintaining the integrity of our supply chain is also crucial to APP's operations as well as our commitment to our Sustainability Roadmap Vision 2020. Learn more about APP's path to operational excellence by reading our Sustainability Reports and Forest Conservation Policy at www.asiapulppaper.com.
About IUCN World Conservation Congress
The IUCN World Conservation Congress -- the world's largest and most inclusive environmental decision-making forum -- will meet in Honolulu, Hawai¿i from 1 to 10 September 2016 to define the global path for nature conservation for the years to come.
The IUCN Congress will be held under the theme 'Planet at the crossroads', emphasising that nature conservation and human progress are not a zero-sum game, and that credible and accessible choices exist that can promote general welfare while supporting and enhancing our planet's natural assets.
This will be the first time the IUCN Congress will be hosted by the United States, home to over 100 IUCN Member organisations.
Key issues that will be discussed at the Congress include wildlife trafficking, ocean conservation, nature-based solutions for climate change mitigation and adaptation, and private investment in conservation.
At the Congress, IUCN's 1,300 member organisations -- some of the most influential government and civil society organisations from more than 160 countries -- will collectively decide on actions to address the most pressing and often controversial conservation and sustainable development challenges. Around 100 motions are expected to be adopted by this unique global environmental parliament of governments and NGOs, which will then become IUCN Resolutions or Recommendations calling third parties to take action.
For further information, please contact:
Lois Cheng
Asia Pulp & Paper (APP)
Tel: (852) 2733 0075
E-mail: Email Contact