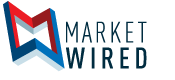 EnSync's Matrix Energy Management Featured in Microgrid at Solar Power International
Matrix Enables Live Microgrid Through Integration of Onsite Distributed Energy Resources at SPI Conference in Las Vegas
/EINPresswire.com/ -- EnSync, Inc. (NYSE MKT: ESNC), dba EnSync Energy Systems, a leading developer of innovative energy management systems for the utility, commercial, industrial and multi-tenant building markets, will feature its Matrix Energy Management™ platform as the controls technology selected to manage SPI's Smart Energy Microgrid Pavilion at the Las Vegas Convention Center from September 13 through 15.
The Matrix Energy Management™ platform will integrate multiple generating and storage resources, including EnSync's lithium-ion battery, to provide for the microgrid's electrical loads, such as LED lighting and IT infrastructure. The Matrix was sought out because of its unique, patented technology that synchronizes, in real-time, all available energy resources and efficiently powers all AC and DC loads. Visitors will see operating state-of-the-art energy management and storage technology as it applies to onsite needs found in commercial and industrial buildings, data centers, telecommunication operations facilities, and select residential applications.
"The SPI Microgrid Pavilion provides thousands of attendees the opportunity to witness, in a single location, how the Matrix is enabling distributed energy resources in a variety of settings and markets," said Dan Nordloh, Executive Vice President of EnSync Energy Systems. "Our systems are designed for any number of situations, including always off-grid, grid-tied or islanded. We design off-grid systems that, in the event distributed energy resources are not sufficient to carry the load, you can utilize grid power to ensure ride through, which is how the SPI Microgrid Pavilion is to operate."
SPI projects that microgrids will grow to a $40 billion market within the next five years. Such a significant market opportunity is the primary driver for highlighting, in a micro-environment of demonstrations at the Microgrid Pavilion, technologies that will play a role in enabling the expansion of microgrid markets.
"We call the future of the energy network the Enernet, which can be addressed right now with DC (direct current) solutions interconnecting a series of grids to form a truly trans-active environment for energy," said Brian Patterson, President of Emerge Alliance, the organization brought in by SPI to implement the Microgrid Pavilion. "That ener-connection of microgrids or macrogrids, which allows power to be transacted, can be demonstrated right now with the Matrix Energy Management™ platform, so we're really excited to have EnSync technology be integral in this significant microgrid project."
EnSync's patented Matrix Energy Management™ platform is breakthrough technology that enables the new vision of the electricity prosumer -- owners of facilities that both produce and consume energy and provide valuable grid services. The platform works through the simple integration and synchronization of all power sources, whether it is sourced from the grid, distributed generation or energy storage. In real-time it routes the electricity in the most efficient and cost-effective manner, in or out of the building. And it controls off-grid applications for remote locations, as well as microgrids built to enhance energy security.
Matrix is modular and configurable, designed to meet the facility owner's needs today, and future-proof energy-management technology for new applications as they become available. Stacking cost-saving and revenue-generating applications can be done by stacking drawers in a cabinet. Matrix owners slot in the hot-swappable drawers without taking the system off-line or disrupting service.
Learn more about the Matrix by visiting the live microgrid and be present for a 20-minute presentation being held Wednesday, September 14 at 1:30 pm at the Microgrid Pavilion Theatre inside the tent, and by selecting the following link to a brief YouTube overview of Matrix Energy Management https://www.youtube.com/watch?v=AujSBekQNJ8.
About EnSync Energy Systems
EnSync, Inc. (NYSE MKT: ESNC), dba EnSync Energy Systems, is enabling the future of electricity with advanced energy management systems critical to a global economy becoming increasingly reliant upon the expansion of renewable energy. Whether part of the grid power transmission and distribution network, or behind the meter in commercial, industrial and multi-tenant buildings, EnSync technology brings differentiated power control and energy storage solutions to electricity-challenged environments. Our technologies also serve as the system level intelligence in microgrid applications, by seamlessly integrating multiple generation and storage assets to deliver power in remote and community level environments not served by the grid, or areas electing to use the grid secondary to microgrid assets. In 2015, EnSync incorporated power purchase agreements (PPAs) into its portfolio of offerings, enabling electricity savings for customers and providing a stable financial yield for investors. EnSync is a global corporation, with a joint venture in AnHui, China at Meineng Energy, as well as a strategic partnership with Solar Power, Inc. (SPI). For more information, visit: www.ensync.com.