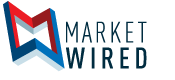 Long Island Iced Tea Corp. Grows Northeast Distribution With Christmas Tree Shops Partnership
Long Island Iced Tea(R) Available in 80 Christmas Tree Shops Locations
/EINPresswire.com/ -- Long Island Iced Tea Corp. (NASDAQ: LTEA) (the "Company"), a growth-oriented company focused on the ready-to-drink ("RTD") tea segment in the beverage industry, today announced a new partnership with Christmas Tree Shops, a subsidiary of Bed Bath & Beyond Inc., to supply the Company's beverages to 80 Christmas Tree Shop locations across the Northeast.
Philip Thomas, Chief Executive Officer of the Company, commented, "We are excited to build this new relationship with Christmas Tree Shops. We believe our beverages will be a fantastic addition to its shelves, providing a quality brand at an affordable price, which is the hallmark of the type of product that its customers expect in its stores."
Long Island Iced Tea® will be available on hutch displays in all 80 Christmas Tree Shop locations carrying the brand. Long Island Iced Tea® is a RTD tea now available in 20-oz bottles, with flavors including Lemon, Peach, Raspberry, Mango, Guava, Southern Sweet Tea, Green Tea & Honey, Half Tea & Half Lemonade, Diet Lemon and Diet Peach.
About Christmas Tree Shops
Christmas Tree Shops are bargain stores, selling everything from food to toys to household furnishings to Christmas decorations. Most stores are typically made to resemble older buildings, in Colonial, Victorian, or even Old English barn styles. Christmas Tree Shops also has several stores in enclosed shopping malls. "Christmas Tree Shops express" stores feature a smaller footprint and the merchandise mix is oriented towards seasonal offerings. "andThat!" is a new banner used to expand Christmas Tree Shops to other parts of the country not familiar with the concept in order to eliminate confusion. "andThat!" stores have opened in Virginia and Michigan.
About Bed Bath & Beyond Inc. (Parent Company of Christmas Tree Shops)
Bed Bath & Beyond Inc. and subsidiaries (the "Company") is a retailer selling a wide assortment of domestics merchandise and home furnishings which operates under the names Bed Bath & Beyond, Christmas Tree Shops, Christmas Tree Shops andThat! or andThat!, Harmon or Harmon Face Values, buybuy BABY and World Market, Cost Plus World Market or Cost Plus. Customers can purchase products from the Company either in-store, online or through a mobile device. The Company has the developing ability to have customer purchases picked up in-store or shipped direct to the customer from the Company's distribution facilities, stores or vendors. In addition, the Company operates Of a Kind, an e-commerce website that features specially commissioned, limited edition items from emerging fashion and home designers. The Company also operates Linen Holdings, a provider of a variety of textile products, amenities and other goods to institutional customers in the hospitality, cruise line, healthcare and other industries. Additionally, the Company is a partner in a joint venture which operates retail stores in Mexico under the name Bed Bath & Beyond.
About Long Island Iced Tea Corp.
Headquartered in Long Island, New York, Long Island Iced Tea Corp. operates in the ready-to-drink tea segment of the beverage industry. The Company has developed non-alcoholic, premium iced tea bottled beverages made with quality ingredients that are offered at an affordable price. The Company is currently organized around its flagship brand Long Island Iced Tea®, a premium, ready-to-drink iced tea sold primarily on the East Coast of the United States through a network of regional chains and distributors. The Company's website is www.longislandicedtea.com.
Forward Looking Statements
This press release includes statements of the Company's expectations, intentions, plans and beliefs that constitute "forward looking statements" within the meaning of Section 27A of the Securities Act of 1933 and Section 21E of the Securities Exchange Act of 1934 and are intended to come within the safe harbor protection provided by those sections. These statements, which involve risks and uncertainties, relate to the discussion of the Company's business strategies and its expectations concerning future operations, margins, sales, new products and brands, potential joint ventures, potential acquisitions, expenses, profitability, liquidity and capital resources and to analyses and other information that are based on forecasts of future results and estimates of amounts not yet determinable. These statements include any statement that does not directly relate to a historical or current fact. You can also identify these and other forward-looking statements by the use of such words as "may," "will," "should," "expects," "intends," "plans," "anticipates," "believes," "thinks," "estimates," "seeks," "predicts," "could," "projects," "potential" and other similar terms and phrases, including references to assumptions. These forward looking statements are made based on expectations and beliefs concerning future events affecting the Company and are subject to uncertainties, risks and factors relating to its operations and business environments, all of which are difficult to predict and many of which are beyond its control, that could cause its actual results to differ materially from those matters expressed or implied by these forward looking statements. These risks include its history of losses and expectation of further losses, its ability to expand its operations in both new and existing markets, its ability to develop or acquire new brands, its relationships with distributors, the success of its marketing activities, the effect of competition in its industry and economic and political conditions generally, including the current economic environment and markets. More information about these and other factors are described in the reports the Company files with the Securities and Exchange Commission, including but not limited to the discussions contained under the caption "Risk Factors." When considering these forward looking statements, you should keep in mind the cautionary statements in this press release and the reports the Company files with the Securities and Exchange Commission. New risks and uncertainties arise from time to time, and the Company cannot predict those events or how they may affect it. The Company assumes no obligation to update any forward looking statements after the date of this press release as a result of new information, future events or developments, except as required by the federal securities laws.
Contacts:

For Investors
Phil Thomas
Long Island Iced Tea Corp.
1-855-542-2832
info@longislandteas.com