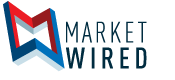 TechLine Mfg. Opens Regional Service Center in La Porte, Texas, an Industrial Info News Alert
/EINPresswire.com/ -- TechLine Mfg., a leader in manufacturing instrumentation and electrical supports, announced today that the company has opened a Regional Service Center in La Porte, Texas. This new location will house inventory for the Greater Houston market, as well as serve as the main warehouse for customers and projects in the western U.S.
Initially, the company will house its industry-standard instrumentation and electrical support products, such as ventilated cable/tubing trays and associated hardware, instrument stands, condensate pots, clamps, etc. The company has additional plans to house inventory of TechLine Mfg.'s innovative Snap Track ventilated channel trays as well, for project support. These products are available to TechLine Mfg.'s network of companies supporting industrial construction and maintenance projects.
According to TechLine Mfg. Principal Richard Lacey, "TechLine Mfg. prides ourselves in providing the best customer service in the industry. This new Regional Service Center in La Porte, Texas, will allow us to better serve our customers in the Houston market and the western U.S. by bringing the inventory even closer to our customers, reducing freight costs and delivery times." In addition to the inventory in La Porte, the company maintains a large supply at its Spanish Fort, Alabama, factory, as well as inventory supplies housed at various partners' locations.
For additional information about TechLine Mfg., call 251-380-7300 (800-395-3369 US Toll Free), visit techlinemfg.com, or email info@techlinemfg.com.
About TechLine Mfg.
TechLine Mfg. is a domestic manufacturer of instrumentation and electrical supports, and provides quality products to industrial jobsites and facilities around the world. The company has proven capabilities for supplying products to instrument and electrical bulk package providers for large-scale domestic and export projects in sectors including LNG, Oil & Gas, Power, and PetroChem, among others. Based in Spanish Fort, Alabama, and with an additional service location in La Porte, Texas. TechLine Mfg. was established in 1982 and has about 50 employees.
Browse other industrial news stories at www.industrialinfo.com.
Industrial Info Resources (IIR), with global headquarters in Sugar Land, Texas, five offices in North America and 10 international offices, is the leading provider of global market intelligence specializing in the industrial process, heavy manufacturing and energy markets. Industrial Info's quality-assurance philosophy, the Living Forward Reporting Principle™, provides up-to-the-minute intelligence on what's happening now, while constantly keeping track of future opportunities. To contact an office in your area, visit the www.industrialinfo.com "Contact Us" page.
Media Contact:
Ginger Taylor
Email Contact
251-380-7300