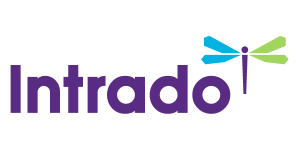 Keystone Capital Markets, Inc. Announces Acquisition of Spec Seals by Boyd Corporation
/EIN News/ -- IRVINE, Calif., Sept. 14, 2016 (GLOBE NEWSWIRE) -- Keystone Capital Markets, Inc. ("Keystone") is pleased to announce that Spec Seals has been acquired by Boyd Corporation, a platform investment of Genstar Capital.  Keystone served as the exclusive advisor to Spec Seals in this transaction.
Headquartered in Anaheim, California, Spec Seals is a supplier of synthetic rubber O-rings, gaskets and seals to a wide range of industrial seal distributors and original equipment manufacturers throughout North America. The company is known for maintaining a large inventory of standard size O-rings in a variety of popular compounds.  All parts are manufactured to stringent ASTM, FDA, or unique customer specifications.
Based in Modesto, California, Boyd Corporation is a global provider of precision-engineered, specialty material-based energy management and sealing solutions with specific expertise in engineering and design, manufacturing, and supply chain management. The company operates in markets around the world and serves customers in electronics, mobile computing, medical technology, transportation, aerospace and other B2B and consumer-critical industries.
The successful transaction culminated an international marketing process that was led by Keystone Capital Markets.  Ken Schaefer, Owner of Spec Seals remarked, "No M&A firm could have created a better worldwide market for selling our company than Keystone Capital Markets.  I am very pleased with the outcome."
"We are very excited to get this transaction closed and begin to introduce these new specialties to our valued customers. This transaction further enhances the breadth of advanced solutions we bring to customers who are hungry to simplify supply channels by consolidating more spend amongst fewer trusted supply partners," said Mitch Aiello, Boyd Corporation President and CEO.
"We are thrilled at the outcome of our marketing process. This was an extremely successful transaction for our client, and is further evidence of the excellent conditions that exist in the current M&A market," said Allan Siposs, Managing Partner of Keystone.
Keystone Capital Markets, Inc. is a leading investment bank that provides sophisticated Mergers & Acquisitions and financial advisory services to middle-market businesses. Keystone approaches each transaction with a high level of expertise and commitment, while maintaining the flexibility, energy and creativity of an entrepreneurial firm. This transaction was sourced and executed by the Keystone team in Irvine, California.
Media Contact:
Allan Siposs
(949) 486-8513
asiposs@keystone-cap.com