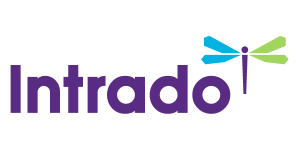 PHOTO RELEASE--Huntington Ingalls Industries Awarded $19.1 Million LX(R) Design Acceleration Contract
/EIN News/ -- PASCAGOULA, Miss., Sept. 14, 2016 (GLOBE NEWSWIRE) -- Huntington Ingalls Industries (NYSE:HII) announced today that its Ingalls Shipbuilding division has been awarded a $19.1 million contract modification for design acceleration on the U.S. Navy's amphibious warfare ship replacement, known as LX(R).

"This acceleration contract is extremely important for a shipbuilding program that is extremely important to this nation," said Ingalls Shipbuilding President Brian Cuccias. "The LX(R) program will continue a stable, hot production line of talented shipbuilders and a robust supplier base across this country. The competitive value that Ingalls brings to design and build these affordable, capable and survivable warships is essential to meet the missions of our Navy-Marine Corps team."
In the original announcement on June 30, Ingalls was selected to perform the majority of the contract design work for LX(R) as part of the contract to build the amphibious assault ship LHA 8. Combined with a $13.7 million contract modification awarded on Aug. 26, Ingalls has received a total of $32.8 million for design efforts on the LX(R) program.
A photo accompanying this release is available at: http://newsroom.huntingtoningalls.com/file?fid=57c494672cfac21cbb8e3eac.
LX(R) will replace the Navy's Harpers Ferry- and Whidbey Island-class dock landing ships and will use the same hull as the San Antonio (LPD 17) class. Ingalls has delivered 10 of the LPD 17 ships to the Navy, is currently building the 11th, Portland (LPD 27), and has received more than $258 million in advance procurement funding for the 12th, Fort Lauderdale (LPD 28).
Huntington Ingalls Industries is America's largest military shipbuilding company and a provider of engineering, manufacturing and management services to the nuclear energy, oil and gas markets. For more than a century, HII's Newport News and Ingalls shipbuilding divisions in Virginia and Mississippi have built more ships in more ship classes than any other U.S. naval shipbuilder. Headquartered in Newport News, Virginia, HII employs nearly 35,000 people operating both domestically and internationally. For more information, visit:
Contact: 

Bill Glenn
william.glenn@hii-co.com
228-935-1323