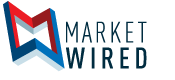 AmpliTech Group Inc. Announces Operational Update
Record Revenues for Fiscal 3rd Quarter
/EINPresswire.com/ -- (OTCQB: AMPG) Amplitech Group Inc., a leader in state-of-the-art RF Low Noise Amplifiers (LNA) and Power Amplifiers (PA) for the Domestic and International, SATCOM, Space, and Military markets, today announced an update on business performance for the quarter, and general business planning. The company is pleased to announce that this current quarter, the Company's third fiscal quarter, is on pace for its best performing quarter for revenues in Company history.
CEO Fawad Maqbool commented, "It is with great enthusiasm that I am updating our shareholders -- and those who are following our emerging story -- on fiscal performance, as Amplitech continues to show that we are thriving, and demonstrating strong revenue growth for the current third quarter. Our revenues this quarter have already outpaced that of the fiscal second quarter of this year, and we have much room to go. 2016 is a year in which we are investing into sales and marketing just a bit more than in the past, and the Return On Investment is encouraging. The strength of this quarter, and the second quarter that we recently reported, continues to also strengthen our balance sheet, which will enable us flexibility in the future to both expand our marketing and sales for our varied product base, but also to finally complete R&D to launch new and exciting products for what we foresee as burgeoning areas of growth emerging in our markets, and increasing demands for complex solutions. Our expertise lies in complex solutions, and best of breed products. I look forward to continued updates on our revenue growth and other developments as they arise."
About Amplitech Group, Inc:
AmpliTech Group, Inc. designs, develops, and manufactures custom and standard state-of-the-art RF (Low Noise Amplifiers (LNA) and Power Amplifiers (PA) for the Domestic and International, SATCOM, Space, and Military markets. These designs cover the frequency range from 50 kHz to 40 GHz -- eventually, offering designs up to 100 GHz. AmpliTech also provides consulting services to help with any microwave components or systems design problems. Our steady growth over the past 13+ years has come about because we can provide complex, custom solutions for nearly ANY custom requirements that are presented us. In addition, we have the best assemblers, wires, and technicians in the industry and can provide contract assembly of customers' own designs. Click here to view AmpliTech video. Website: www.AmpliTechInc.com
Safe Harbor Statement:
With the exception of historical information contained in this press release, content herein may contain "forward looking statements" that are made pursuant to the Safe Harbor Provisions of the Private Securities Litigation Reform Act of 1995. These statements are based on management's current expectations and are subject to uncertainty and changes in circumstances. Investors are cautioned that forward looking statements involve risks and uncertainties that could cause actual results to differ materially from the statements made. Matters that may cause actual results to differ materially from those in the forward-looking statements include, among other factors, the gain or loss of a major customer, change in environmental regulations, disruption in supply of materials, a significant change in general economic conditions in any of the regions where our customer utilities might experience significant changes in electric demand, a significant disruption in the supply of coal to our customer units, the loss of key management personnel, failure to obtain adequate working capital to execute the business plan and any major litigation regarding the Company. In addition, this release contains time-sensitive information that reflects management's best analysis only as of the date of this release. The Company does not undertake any obligation to publicly update or revise any forward-looking statements to reflect future events, information or circumstances that arise after the date of this release. Further information concerning issues that could materially affect financial performance related to forward-looking statements contained in this release can be found in the Company's periodic filings with the Securities and Exchange Commission.
Contact:
Fawad Maqbool
President
AmpliTech, Inc.
Ph: 631.521.7831
E-mail: fmaqbool@amplitechinc.com
Website: www.amplitechinc.com