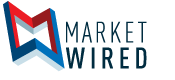 Dr. Deepak Chopra to Bring Life-Size Humagram(TM) Technology to Jiyo in Partnership With ARHT Media and NetDragon
Cutting-Edge Technology Brings Wellbeing to the Masses as Online and Offline Worlds Collide
/EINPresswire.com/ -- Today, renowned physician, wellbeing expert, and New York Times best-selling author Dr. Deepak Chopra announces a partnership between Jiyo, his brand-new wellness platform, and ARHT Media Inc. ("ARHT") (TSX VENTURE:ART)(OTCQB:ARHTF) in collaboration with NetDragon. Together, the brands will be introducing HumaGrams™ to the health and wellness space.
HumaGrams are life-size photo-realistic digital representations of people, projected using ARHT's patent-pending Augmented Reality Holographic Technology, capable of eliminating time and geography by allowing a speaker to appear in front of an audience as a hologram in real-time for a two-way interaction, without having the need to physically be there.
Dr. Chopra will launch the partnership live on September 9th 2016, via his own HumaGram at his Sages & Scientists symposium at The Beverly Wilshire hotel in Los Angeles, California, which takes place through September 11th, 2016.
With the advent of HumaGrams in the health and wellness space, individuals can now be beamed into virtually any location around the world using the public Internet, and can interact with multiple audiences in multiple locations in real-time opening up endless boundaries for greater engagement and collaboration. The use of this technology will bring the insights of key thought leaders to the masses while fusing the online with the offline. Jiyo users will be able to access a schedule of lectures, meditations, and workshops around the world where a HumaGram of these experts will be available to interact with them.
"HumaGrams brings us one step closer to our goal of impacting 1 billion lives around the world, said Dr. Chopra. "We will be able to touch multiple communities at once with these immersive experiences and create a synergy that leads to a greater societal transformation. This is the future of wellness and technology."
Recently launched this past June, Jiyo is a wellbeing platform intended to be a personal companion to enable personal transformation. Jiyo focuses on five pillars of wellness including personal growth, exercise, nutrition, sleep, and relationships. The platform aims to take a 360-degree approach to wellbeing, offering curated video content and insights from leading global experts including Dr. Mark Hyman, Dr. Rudolph Tanzi, Kimberly Snyder, Eddie Stern and Tara Stiles. Wellbeing communities are a key feature of the platform, as support groups enable users to achieve their goals, and with the addition of HumaGram, users will have endless opportunities to gain knowledge from wellness leaders worldwide.
"We are pleased introduce our technology into the health and wellness space, especially in partnership with such a great and dynamic individual as Dr. Chopra. HumaGrams can play a very important role in facilitating connections between communities who were in the past restricted by physical limitations such as distance and time. With our technology we can truly move towards brining multiple communities together from all over the globe," said Paul Duffy CEO of ARHT Media Inc.
ARHT Media's HumaGram technology has previously been used with well-known public figures such as best-selling author Tony Robbins and television host Larry King.
Dr. Simon Leung of NetDragon said, "With our investment in ARHT Media's technology and our collective collaboration with Jiyo and Dr. Chopra, we again move a great leap forward in helping build even larger communities focused on knowledge sharing, and continue to bring world-class subject matter experts to people who in the past may not have been able to easily access them."
NetDragon is a major shareholder in ARHT and together they have a joint venture in Asia that includes a multi-year exclusive license of ARHT's technology as well as a license of NetDragon's mobile-focused community, instant messaging and app store technologies. NetDragon continues to unlock a network of opportunities for the use of HumaGrams™, and its supporting technologies to millions of people globally.
About JIYO
Jiyo is a comprehensive digital platform that allows users to engage, learn, and interact with a diverse range of information, articles, videos and reminders that help them to be their best selves. Jiyo's intuitive technology tracks users' behavior and then offers insights and suggestions based on their habits. This kind of 360-degree wellness covers exercise, meditation, relationships, finances, and finding purpose in the everyday. Besides useful content and encouraging reminders, Jiyo is also committed to fostering community, connecting users to world leaders and experts on wellbeing and allowing them to create bonds with like-minded people who use the platform. Jiyo's aim is to make users more aware, identify their unique sets of strengths, and create a pathway to making every moment of life count.
About Dr. Deepak Chopra
The author of more than 80 books translated in over 43 languages, including 22 New York Times bestsellers, Dr. Chopra holds a professorship at the University of California, San Diego's medical school and co-founded The Chopra Center, the premier provider of experiences, education, teacher trainings and products that improve the health and wellbeing of body, mind and spirit. The Chopra Center provides an integrative approach to total wellbeing through self-awareness and the practice of yoga, meditation and Ayurveda and collaboration with visionaries, scientists, pioneers, physicians and industry experts to educate and inspire seekers from around the globe to better their lives and the lives of those around them. The World Post and The Huffington Post global internet survey ranked Dr. Chopra #17 in Influential Thinkers in the world and #1 in Medicine.
About ARHT Media
ARHT Media Inc. creates HumaGrams™, the most believable and interactive human holograms. HumaGrams™ are generated using patent-pending Augmented Reality Holographic Technology (ARHT™), which is a scalable, repeatable and transportable form of 3D without the use of special glasses. This unique platform makes it possible for people to engage with HumaGrams™, opening up a wide range of applications from interactive retail displays, tradeshow booths, presentations, live shows and concerts. The various can be integrated into multiple forms of proximity and mobile marketing tactics to connect with an audience, drive sales efforts and create memorable experiences.
ARHT Media Inc. was co-founded in 2012, by Rene Bharti (Chairman), and entertainer Paul Anka (Chairman, Board of Advisors). The company is supported by a diverse and seasoned Management team spearheaded by its CEO Paul Duffy, a global entrepreneur and creator of the Digital Human Experience in online, mobile and holographic communications. ARHT team brings decades of experience from fields including entertainment, technology, marketing and finance. Advisors to the company include the likes of Larry King, Jason Bateman, Richard "Skip" Bronson, Michael Bublé, Carlos Slim, Irving Azoff, Dr. Simon Leung, Scott Ross and Kevin O'Leary.
ARHT Media trades under the symbol ART on the Toronto Venture Stock Exchange and the OTCQB Exchange under the symbol ARHTF.
For more information, please visit www.arhtmedia.com or contact the investor relations group at info@arhtmedia.com.
About NetDragon
NetDragon Websoft Holdings Limited (HKSE:0777) is a global leader in building Internet communities. Established in 1999, NetDragon is a vertically integrated, cutting-edge R&D powerhouse with a highly successful track record which includes the development of flagship MMORPGs such as Eudemons Online and Conquer Online, China's number one online gaming portal, 17173.com, and China's most influential smartphone app store platform, 91 Wireless, which was sold to Baidu in 2013 in what was at the time the largest Internet M&A transaction in China. Being China's pioneer in overseas expansion, NetDragon also directly operates a number of game titles in over 10 languages internationally since 2003. In recent years, NetDragon has emerged as a major player in the global online and mobile learning space as it works to leverage its mobile Internet technologies and operational know-how to develop a game-changing learning ecosystem. For more information, please visit www.netdragon.com.
This press release contains "forward-looking information" within the meaning of applicable Canadian securities legislation. Forward-looking information includes, but is not limited to, statements with respect to the event with Dr. Deepak Chopra and different events, the opportunities and uses of Humagrams and the future business opportunities being pursued by ARHT. Generally, forward looking information can be identified by the use of forward-looking terminology such as "plans", "expects" or "does not expect", "is expected", "budget", "scheduled", "estimates", "forecasts", "intends", "anticipates" or "does not anticipate", or "believes", or variations of such words and phrases or state that certain actions, events or results "may", "could", "would", "might" or "will be taken", "occur" or "be achieved". Forward-looking information is subject to known and unknown risks, uncertainties and other factors that may cause the actual results, level of activity, performance or achievements of the Company to be materially different from those expressed or implied by such forward-looking information, including but not limited to: general business, economic and competitive uncertainties; regulatory risks; risks inherent in technology operations; and other risks of the technology industry. Although ARHT has attempted to identify important factors that could cause actual results to differ materially from those contained in forward-looking information, there may be other factors that cause results not to be as anticipated, estimated or intended. There can be no assurance that such information will prove to be accurate, as actual results and future events could differ materially from those anticipated in such statements. Accordingly, readers should not place undue reliance on forward-looking information. ARHT does not undertake to update any forward-looking information, except in accordance with applicable securities laws.
NEITHER THE TSX VENTURE EXCHANGE NOR ITS REGULATION SERVICES PROVIDER (AS THAT TERM IS DEFINED IN THE POLICIES OF THE TSX VENTURE EXCHANGE) ACCEPTS RESPONSIBILITY FOR THE ADEQUACY OR ACCURACY OF THIS RELEASE.
Spyros Karellas
ARHT Media Investor Relations, Pinnacle Capital Markets Ltd.
spyros@pinnaclecapitalmarkets.ca
416-433-5696
Press Contacts:
JIYO & Dr. Deepak Chopra
Callie Stanton
646.654.3438
cstanton@nikecomm.com
ARHT Media
Will Frank
212.966.5000
will@grubmanpr.com
NetDragon
Joseph Chi Lo
jlo@brunswickgroup.com