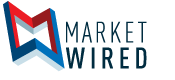 Eastside Distilling to Present at Robins Equity Research Roundup
Eastside's Award-Winning Craft Spirits to Be Featured at Evening Entertainment Events
/EINPresswire.com/ -- Eastside Distilling, Inc. (OTCQB: ESDI), a producer of award-winning master-crafted spirits, has been invited to present at the Second Annual Robins Equity Research Conference being held on September 26-28, 2016 at The Hood River Inn in Hood River, Oregon.
Eastside will present on Tuesday, September 27 at 11:15 am Pacific time. Following the event, a video replay of the presentation will be available for viewing via the investor relations section at www.eastsidedistilling.com.
Eastside management will be available for one-on-one meetings on September 27 to discuss the company's operations and prospects, including the nationwide marketing campaign that has been instrumental in bringing Eastside's regional success to the national stage.
The company is also sponsoring the evening entertainment on September 26, which will feature a selection of Eastside's award-winning spirits, including Barrel Hitch American Whiskey, Burnside Bourbon, Cherry Bomb Whiskey, Portland Potato Vodka, Marionberry Whiskey, Below Deck Silver Rum and Below Deck Spiced Rum.
For additional information or to schedule a one-on-one meeting, please contact Catalyst Research Management at (877) 276-2467 or bill@catalystresearch.com, or Lytham Partners at (602) 889-9700 or esdi@lythampartners.com.
About the Robins Equity Research Roundup
Hosted by Catalyst Research Management, the Robins Equity Research Roundup provides investors and money managers a unique opportunity to learn about new, "Up-and-Coming" public and private companies, and possibly discover the next "10-bagger" stock. Attendees will include CEOs of companies featured in Marc Robins' monthly column published in the Portland Business Journal. For more information, visit www.catalystresearch.com/conference.
About Eastside Distilling
Eastside Distilling, Inc. (OTCQB: ESDI) is located in Southeast Portland's Distillery Row, and has been producing high-quality, master crafted spirits since 2008. Makers of award winning spirits, the company is unique in the marketplace and distinguished by its highly decorated product lineup that includes Barrel Hitch American Whiskies, Burnside Bourbon, Below Deck Rums, Portland Potato Vodka, and a distinctive line of infused whiskeys. All Eastside spirits are master crafted from natural ingredients for unparalleled quality and taste. The company is publicly traded under the symbol OTCQB: ESDI. For more information visit: www.eastsidedistilling.com or follow the company on Twitter and Facebook.
Important Cautions Regarding Forward-Looking Statements
Certain matters discussed in this press release may be forward-looking statements. Such matters involve risks and uncertainties that may cause actual results to differ materially, including the following: changes in economic conditions; general competitive factors; acceptance of the Company's products in the market; the Company's success in obtaining new customers; the Company's success in product development; the Company's ability to execute its business model and strategic plans; the Company's success in integrating acquired entities and assets, and all the risks and related information described from time to time in the Company's filings with the Securities and Exchange Commission ("SEC"), including the financial statements and related information contained in the Company's Annual Report on Form 10-K and interim Quarterly Reports on Form 10-Q. Examples of forward-looking statements in this release may include statements related to our strategic focus, product verticals, anticipated revenue, and profitability. The Company assumes no obligation to update the cautionary information in this release.
Company Contact:
Eastside Distilling
inquiries@eastsidedistilling.com

Investors:
Robert Blum, Joe Diaz or Joe Dorame
Lytham Partners, LLC
(602) 889-9700
esdi@lythampartners.com