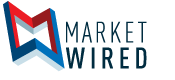 PACIFIC's Chief Data Scientist to Present on Fusing GIS and Sales Data to Forecast Conversions
Seann Bernshaw Will Discuss How Targeted Digital Marketing Provides a Defense Against Retail Disruption
/EINPresswire.com/ -- PACIFIC Digital Group's Seann Bernshaw, Ph.D, abd, is an invited speaker at the University of Redlands School of Business, Center for Business GIS and Spatial Analysis.
Bernshaw's presentation will showcase the advantages of using GIS-based search optimization tools to efficiently identify the ideal customer potential. Bernshaw will explain how the fusion of location, CRM data and demographics creates optimal opportunities to analyze and predict drivers of in-store sales and online conversions.
"Presenting at the University of Redlands signifies that GIS in the digital marketing realm will play a major role in the future of retailers and other businesses," said Bernshaw, chief data scientist and system architect at PACIFIC. "I'm eager to share what we at PACIFIC have uncovered with the future business leaders of the world."
In a previous capacity, Bernshaw used predictive analysis to build the first large-scale health care database for the National Center for Health Services Research. His statistical findings helped determine the most valuable health care networks for a hospital's catchment areas.
The speaker series for the University of Redlands School of Business, Center for Business GIS and Spatial Analysis will be held Sept. 20 at 6 p.m. The event is free to attend and open to the public. Click here to view details on Bernshaw's presentation and how you can attend.
About PACIFIC:
We are PACIFIC, the Discovery Agency. Our company was founded to provide best-in-class search, content marketing, and link-building services to leading brands, with a client list that includes Expedia, Travelocity, Jacuzzi, Mint, Microsoft, and others. As experts on curiosity, we help our clients align their brand story with the questions their customers are asking. As a result, we build inbound sales campaigns that deliver incredible results. For more information, visit www.meetpacific.com.
Media Contact:
Kimberly Deese
PR Coordinator
kimberly.deese@meetpacific.com