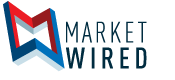 EnSync Reports Fourth Quarter and Fiscal Year 2016 Results
/EINPresswire.com/ -- EnSync, Inc. (NYSE MKT: ESNC), dba EnSync Energy Systems, a leading developer of innovative energy management systems for the utility, commercial, industrial and multi-tenant building markets, today announced fourth quarter and fiscal year 2016 results, ended June 30, 2016.
Recent Highlights
Subsequent to the end of the quarter on July 29th, the Company announced a significant milestone with the sale of multiple power purchase agreements (PPAs) comprising Tranche 1 to American Electric Power subsidiary, AEP OnSite Partners;
Completed the sale of the seventh PPA project from Tranche 1 in September 2016, leaving one project remaining from the initial tranche;
During the fourth quarter, the Company completed final system shipment of the Cayman Technology Center project, and recognized revenue on 90% of the system;
Completed successful assembly, test and shipment to Korea of the 500 kWh fully integrated utility energy storage system for Lotte Chemical, manufactured and sourced by our Meineng Energy joint venture;
Signed two additional PPA projects in Hawaii as part of the second tranche. Tranche 2 now consists of four PPA projects, with the Company PPA project backlog total being worth an estimated value of more than $5.0M at the time of project sale;
Successfully demonstrated our Supply Response on Demand capability at the Intersolar North America Conference in San Francisco in July, a major step forward in enabling the "Internet of Energy";
Continued focus on operational efficiencies has resulted in a reduction in engineering development, selling, general and administrative costs from $4.3 million in the second quarter of Fiscal 2016 to less than $3.5 million in the fourth quarter.


Management Discussion
"We marked a significant milestone in the history of the Company recently with the sale of multiple PPA projects in July to American Electric Power's subsidiary, AEP OnSite Partners," commented Brad Hansen, President and Chief Executive Officer of EnSync Energy Systems. "We're excited to work with a forward thinking and innovative organization like AEP that quickly realized the significance of being a leader in combining renewable energy, storage and energy management systems. The sale of these projects completes the disposition of seven of our eight projects from our initial tranche. We are now focused on working with our Hawaii subsidiary, Holu Energy, to drive the execution of our second tranche of projects, and the effort has already yielded four projects, that combined with our remaining Tranche 1 project have estimated future sales value of more than $5 million. With our second tranche we will be moving past the many non-recurring costs of entering the market with our new business model as well as the costs involved in new product introduction like UL compliance for Matrix and technology transfer costs for Matrix and Agile. Going forward we see significant cost reductions being achieved in our products, as well as solar EPC related costs, so we expect profit on future tranches or projects to be in the 10-20% range."
Mr. Hansen continued, "As far as we know, we are the only Company to have completed the full cycle of the PPA business model for behind the meter, commercial and industrial solar plus energy storage projects. It took us about nine months to put all the elements of the business model together and there were a number of learning experiences, but with our sale of our first group of projects to AEP Onsite Partners, we can be proud that we are the first to successfully execute this model that moves solar plus storage in C&I to the commercial stage. We expect the financial profile on the first tranche of projects, which reflects significant one-time, non-recurring commercialization costs associated with this pioneering effort, to look much stronger as we go into our second tranche of PPAs, where we are well positioned to profitably lead this market. We also look forward to significantly increase the velocity of our contract intake as well as shortening the timing from cash deployment to project sale to more efficiently utilize our balance sheet. This should contribute to our goal of contracting two additional tranches in our fiscal year of equivalent or greater value than our initial tranche."
Jim Schott, Chief Financial Officer of EnSync Energy Systems, commented, "The sale of the PPAs took place in July 2016 and will be recognized as revenue during our first quarter of fiscal 2017. During the fourth quarter, we shipped the final products for the Cayman Islands system, and also recognized project revenue from Lotte and Holu, totaling $1.3 million. We continue to make significant strides in our commitment to reduce our engineering development, selling, general and administrative costs as these costs were below $3.5 million for the fourth quarter. What we call our cash run rate, which is these costs less equity compensation, was less than $3.1 million. We will stay focused on effectively managing our cost structure, while looking for efficiencies within our project costs to drive further improvements in bottom line performance going forward."
Mr. Hansen concluded, "The enormous shift from carbon emitting electricity generating assets to renewable energy generating systems is creating significant market inflection points for the energy business, including not only massive proliferation of energy storage systems, but also the need to connect the distributed energy resources, or 'DERs', with the grid network, for real time supply response and aggregation. Our differentiated products, business models and intellectual property position us to capitalize on these market inflection points."
July 2016 PPA Sale
On July 29, 2016, the Company announced the sale of multiple power purchase agreements. The upfront sale of these agreements totaled approximately $7.5 million, with the opportunity for future revenue opportunities based on certain regulatory changes occurring over the next 20 years.
As the anticipated revenue at June 30, 2016 on two of the five projects was less than the amount invested in those projects, the Company recorded an impairment of $1.9 million in the fourth quarter for these projects. Certain identifiable start-up and one-time costs were incurred with this initial tranche. The Company does not expect these costs to be recurring and as a result anticipates margins on future PPA projects of 10-20% of revenues.
Revenue of $7.1 million from this sale will be recognized in the first quarter of 2017 and the balance of the proceeds of $.4 million will be deferred for future recognition. With the $7.1 million of PPA revenue plus revenue from other projects, we expect revenue of approximately $7.3 million in the first quarter of 2017, a record for EnSync.
Fourth Quarter Financial Results
Total revenue for fourth quarter which ended June 30, 2016 was $1.3 million compared to $0.3 million in the fourth quarter of fiscal 2015. Revenue growth in the quarter was primarily driven by remaining system shipments for the Cayman Technology Center project.
Total cost of products sold during the fourth quarter was $3.1 million compared to $59,000 in the year ago period. The increase was primarily due to the non-recurring and start-up costs discussed earlier and an inventory adjustment of $158,000. Excluding these items, cost of product sales would have been approximately $1.04 million, resulting in a product margin of approximately $160,000, or 15%.
Advanced Engineering, Development, Selling, General and Administrative costs totaled $3.5 million in the fourth quarter of fiscal 2016, compared to $3.6 million during the fourth quarter of fiscal 2015. Net loss attributable to common shareholders was $(5.8) million, or $(0.12) per basic and diluted share, for the fourth quarter of fiscal 2016, compared to $(3.5) million, or $(0.09) per basic and diluted share, in the year ago fourth quarter.
Current backlog for components, systems and engineering services is approximately $877,000. Additionally, the Company has five PPA contracts valued at more than $5.0 million in its project backlog, including four signed agreements for Tranche 2. The Company ended August 2016 with approximately $21.5 million in cash.
Conference Call Information
Date: Thursday, September 8, 2016
Time: 4:30 p.m. ET (3:30 p.m. CT)
Domestic participant dial in #: 888-684-1277 or 913-312-0956
Participant passcode #: 3615913
Please call the conference telephone number 5-10 minutes prior to the start time. An operator will register your name and organization. A replay of the call will be available later on the same day via the investor relations section of the Company's web site at www.ensync.com until October 8, 2016.
Domestic replay #: 888-203-1112
Replay passcode #: 3615913
About EnSync Energy Systems
EnSync, Inc. (NYSE MKT: ESNC), dba EnSync Energy Systems, is enabling the future of electricity with advanced energy management systems critical to a global economy becoming increasingly reliant upon the expansion of renewable energy. Whether part of the grid power transmission and distribution network, or behind the meter in commercial, industrial and multi-tenant buildings, EnSync technology brings differentiated power control and energy storage solutions to electricity-challenged environments. Our technologies also serve as the system level intelligence in microgrid applications, by seamlessly integrating multiple generation and storage assets to deliver power in remote and community level environments not served by the grid, or areas electing to use the grid secondary to microgrid assets. In 2015, EnSync incorporated power purchase agreements (PPAs) into its portfolio of offerings, enabling electricity savings for customers and providing a stable financial yield for investors. EnSync is a global corporation, with a joint venture in AnHui, China at Meineng Energy, as well as a strategic partnership with Solar Power, Inc. (SPI). For more information, visit: www.ensync.com.
Forward-Looking Statements
This press release contains forward-looking statements within the meaning of Section 27A of the Securities Act of 1933, as amended, and Section 21E of the Securities Exchange Act of 1934, as amended, that are intended to be covered by the "safe harbor" created by those sections. Forward-looking statements, which are based on certain assumptions and describe our future plans, strategies and expectations, can generally be identified by the use of forward-looking terms such as "believe," "expect," "may," "will," "should," "could," "seek," "intend," "plan," "estimate," "anticipate" or other comparable terms. All statements other than statements of historical facts included in this press release regarding our strategies, prospects, financial condition, operations, costs, plans and objectives are forward-looking statements. Examples of forward-looking statements include, among others, statements we make regarding expected future operating results, expectations concerning our PPA strategy, the anticipated results of our product development efforts and other expectations regarding our business strategy. Forward-looking statements are neither historical facts nor assurances of future performance. Instead, they are based only on our current beliefs, expectations and assumptions regarding the future of our business, future plans and strategies, projections, anticipated events and trends, the economy and other future conditions. Because forward-looking statements relate to the future, they are subject to inherent uncertainties, risks and changes in circumstances that are difficult to predict and many of which are outside of our control. Our actual results and financial condition may differ materially from those indicated in the forward-looking statements. Therefore, you should not rely on any of these forward-looking statements. Important factors that could cause our actual results and financial condition to differ materially from those indicated in the forward-looking statements include, among others, the risks and uncertainties described in the Risk Factors and in Management's Discussion and Analysis of Financial Condition and Results of Operations sections of our most recent Annual Report on Form 10-K and our subsequently filed Quarterly Report(s) on Form 10-Q. We undertake no obligation to publicly update any forward-looking statement, whether written or oral, that may be made from time to time, whether as a result of new information, future developments or otherwise.
EnSync, Inc.
Consolidated Statements of Operations
Three months ended
June 30,
Year ended
June 30,
2016
2015
2016
2015
Revenues
Product sales
$
1,179,865
$
41,000
$
1,730,851
$
992,162
Engineering and development
104,783
272,178
369,172
771,348
Total revenues
1,284,648
313,178
2,100,023
1,763,510
Costs and expenses
Cost of product sales
3,092,140
58,774
3,486,542
841,928
Cost of engineering and development
225,342
64,904
583,137
267,127
Advanced engineering and development
1,144,786
1,996,130
6,234,083
6,420,191
Selling, general, and administrative
2,310,779
1,555,866
9,038,602
7,146,649
Depreciation and amortization
202,685
169,090
772,332
644,790
Total costs and expenses
6,975,732
3,844,764
20,114,696
15,320,685
Loss from operations
(5,691,084
)
(3,531,586
)
(18,014,673
)
(13,557,175
)
Other income (expense)
Equity in loss of investee company
(72,473
)
22,583
(242,902
)
(495,119
)
Gain on investment in investee company
-
-
-
1,257,407
Interest income
12,793
6,318
46,438
25,108
Interest expense
(12,131
)
(48,962
)
(51,825
)
(128,009
)
Other income (expense)
(76,437
)
(3,261
)
-
(277
)
Total other income (expense)
(148,248
)
(23,322
)
(248,289
)
659,110
Loss before expense (benefit) for income taxes
(5,839,332
)
(3,554,908
)
(18,262,962
)
(12,898,065
)
Expense (benefit) for income taxes
-
(86,455
)
(468
)
(86,455
)
Net loss
(5,839,332
)
(3,468,453
)
(18,262,494
)
(12,811,610
)
Net loss attributable to noncontrolling interest
108,847
44,451
386,436
407,672
Gain attributable to noncontrolling interest
-
-
-
(481,870
)
Net loss attributable to EnSync, Inc.
(5,730,485
)
(3,424,002
)
(17,876,058
)
(12,885,808
)
Preferred stock dividend
(73,605
)
(74,655
)
(291,995
)
(266,356
)
Net loss attributable to common shareholders
$
(5,804,090
)
$
(3,498,657
)
$
(18,168,053
)
$
(13,152,164
)
Net loss per share
Basic and diluted
$
(0.12
)
$
(0.09
)
$
(0.39
)
$
(0.36
)
Weighted average shares - basic and diluted
47,682,008
39,101,209
47,156,928
36,944,116
EnSync, Inc.
Consolidated Balance Sheets
June 30, 2016
June 30, 2015
Assets
Current assets:
Cash and cash equivalents
$
17,189,089
$
10,757,461
Restricted cash on deposit
-
60,193
Accounts receivable, net
172,633
113,093
Inventories, net
1,869,942
1,198,117
Prepaid expenses and other current assets
600,591
441,537
Deferred financing costs
-
545,825
Customer intangible assets
76,293
-
Note receivable
171,140
159,107
Deferred PPA project costs
5,690,307
-
Deferred customer project costs
419,765
-
Project assets
1,190,853
-
Total current assets
27,380,613
13,275,333
Long-term assets:
Property, plant and equipment, net
3,889,106
4,164,912
Investment in investee company
2,165,626
2,408,528
Goodwill
809,363
803,079
Right of use assets-operating leases
27,264
85,656
Total assets
$
34,271,972
$
20,737,508
Liabilities and Equity
Current liabilities:
Current maturities of long-term debt
$
332,707
$
324,626
Accounts payable
569,226
1,056,744
Accrued expenses
501,031
1,214,822
Customer deposits
201,352
1,177,155
Accrued compensation and benefits
257,087
235,351
Total current liabilities
1,861,403
4,008,698
Long-term liabilities:
Long-term debt, net of current maturities
1,057,720
1,053,581
Deferred revenue
13,290,000
-
Other long-term liabilities
25,789
-
Total liabilities
16,234,912
5,062,279
Commitments and contingencies (Note 15)
Equity
Series B redeemable convertible preferred stock ($0.01 par value, $1,000 face value) 3,000 shares authorized and issued, 2,300 and 2,575 shares outstanding, preference in liquidation of $5,317,800 and $5,635,866 as of June 30, 2016 and June 30, 2015, respectively
23
26
Series C convertible preferred stock ($0.01 par value, $1,000 face value), 28,048 and 0 shares authorized, issued, and outstanding, preference in liquidation of $12,719,260 and $0 as of June 30, 2016 and June 30, 2015, respectively
280
-
Common stock ($0.01 par value); 300,000,000 and 150,000,000 authorized, 47,752,821 and 39,129,334 shares issued and outstanding as of June 30, 2016 and June 30, 2015, respectively
1,185,843
1,099,608
Additional paid-in capital
137,585,233
117,104,936
Accumulated deficit
(120,550,108
)
(102,674,049
)
Accumulated other comprehensive loss
(1,585,583
)
(1,589,486
)
Total EnSync, Inc. equity
16,635,688
13,941,035
Noncontrolling interest
1,401,372
1,734,194
Total equity
18,037,060
15,675,229
Total liabilities and equity
$
34,271,972
$
20,737,508
EnSync, Inc.
Consolidated Statements of Cash Flows
Year ended June 30,
2016
2015
Cash flows from operating activities
Net loss
$
(18,262,494
)
$
(12,811,610
)
Adjustments to reconcile net loss to net cash used in operating activities:
Depreciation of property, plant and equipment
679,303
644,790
Amortization of customer intangible assets
93,029
-
Stock-based compensation, net
1,274,616
1,263,529
Impairment of PPA project costs
1,890,357
-
Equity in loss of investee company
242,902
495,119
Gain on investment in investee company
-
(1,257,407
)
Interest accreted on note receivable
(12,033
)
(9,107
)
Changes in assets and liabilities
Accounts receivable
(59,540
)
937,931
Inventories
(671,825
)
154,853
Prepaids and other current assets
(154,470
)
(145,723
)
Refundable income taxes
-
91,191
Deferred PPA project costs
(7,580,664
)
-
Deferred customer project costs
(419,765
)
-
Project assets
(1,003,631
)
-
Accounts payable
(487,518
)
467,102
Accrued expenses
(749,667
)
(1,473,945
)
Customer deposits
(975,803
)
436,010
Accrued compensation and benefits
21,736
40,170
Deferred revenue
13,290,000
-
Net cash used in operating activities
(12,885,467
)
(11,167,097
)
Cash flows from investing activities
Cash paid for business combination
(225,829
)
-
Change in restricted cash
60,193
9,708
Expenditures for property and equipment
(406,917
)
(427,499
)
Issuance of note receivable
-
(150,000
)
Net cash used in investing activities
(572,553
)
(567,791
)
Cash flows from financing activities
Payment of financing costs
(261,982
)
(545,825
)
Repayments of long term debt
(319,607
)
(1,018,062
)
Proceeds from equipment financing
331,827
-
Payments for finance leases
(13,521
)
-
Proceeds from issuance of preferred stock
13,300,000
-
Proceeds from issuance of common stock
6,800,000
14,837,760
Common stock issuance costs
-
(1,148,023
)
Contributions of capital from noncontrolling interest
53,614
13,756
Net cash provided by financing activities
19,890,331
12,139,606
Effect of exchange rate changes on cash and cash equivalents
(683
)
(7,978
)
Net increase in cash and cash equivalents
6,431,628
396,740
Cash and cash equivalents - beginning of year
10,757,461
10,360,721
Cash and cash equivalents - end of year
$
17,189,089
$
10,757,461
Supplemental disclosures of cash flow information:
Cash paid for interest
$
47,568
$
114,236
Supplemental noncash information:
Right of use asset obtained in exchange for new operating lease
$
41,048
$
-
Asset retirement obligation
18,527
-