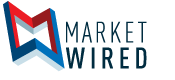 Trelleborg Acquires Anderson Seal
/EINPresswire.com/ -- Trelleborg, a world leader in engineered polymer solutions, announces that through its business area Trelleborg Sealing Solutions has signed an agreement and finalized the acquisition of Anderson Seal LLC, a privately owned US-based seal distributor and value-added service partner.
Linda Muroski, President of Marketing Americas, says: "Anderson Seal's dynamic company culture and vision complements that of Trelleborg Sealing Solutions, as well as supports its Total Value of Ownership (TVO) approach and advanced delivery program. The company's expertise in complex assembly and best practices in kitting will continue to deliver the kind of value our customers have come to expect."
This acquisition supports the growth strategy of Trelleborg Sealing Solutions and further expands the delivery and service of seals, gaskets and custom-molded products for Original Equipment Manufacturers (OEMs) in industries such as automotive, hydraulic, and medical/life sciences. The acquisition will significantly increase the presence for Trelleborg in the Midwestern United States and accelerate its advanced delivery services.
The acquired company has an office and warehouse in New Berlin, Wisconsin. With sales amounting to approximately $17 M in 2015. This bolt-on acquisition is part of Trelleborg's strategy to strengthen its positions in attractive market segments.
Jennifer Hansen, President of Anderson Seal, says: "We are thrilled to be able to continue to provide exceptional services to our customers in the same manner as we have been doing over the last decade but now with the advantage and backing of a global leader."
For press releases from the whole of Trelleborg Group, visit the Trelleborg Media Center.
Information about Trelleborg Sealing Solutions and Trelleborg Group
Trelleborg Sealing Solutions is one of the world's leading developers, manufacturers and suppliers of precision seals. It supports its aerospace, industrial and automotive customers through over 20 production facilities and more than 40 marketing companies globally. Within its portfolio are some of the longest established sealing brands, including Busak+Shamban, Chase Walton, Dowty, Forsheda, GNL, Palmer Chenard, Shamban, Skega and Stefa along with a large number of proprietary products and materials such as Turcon ®, Zurcon ®, Orkot ®, Isolast ®, Stepseal ® and Wills Rings ® www.tss.trelleborg.com
Trelleborg is a world leader in engineered polymer solutions that seal, damp and protect critical applications in demanding environments. Its innovative solutions accelerate performance for customers in a sustainable way. The Trelleborg Group has annual sales of SEK 30 billion (EUR 3.25 billion, USD 3.60 billion) in over 40 countries. The Group comprises five business areas: Trelleborg Coated Systems, Trelleborg Industrial Solutions, Trelleborg Offshore & Construction, Trelleborg Sealing Solutions and Trelleborg Wheel Systems, and the operations of Rubena and Savatech. The Trelleborg share has been listed on the Stock Exchange since 1964 and is listed on Nasdaq Stockholm, Large Cap. www.trelleborg.com
For more information or high-resolution images, please contact:
Tony O'Neil
Marketing & Communications Manager
Trelleborg Sealing Solutions Americas
Tel: +1 260 748-5752
Email: Email Contact

Press release distributed in the Americas by:
Valerie Harding
Ripple Effect Communications
491 Mass Ave, Suite 4, Boston, MA 02118
Tel: +617-536-8887
Email: Email Contact