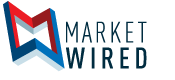 Kevin Devoto Offers Affordable Solar Panels
/EINPresswire.com/ -- The Kevin Devoto Solar Company humbly offers consumers affordable solar panels and other products. The owner is going to keep the panels at the lowest cost possible while the inventory lasts. He urges consumers and businesses to act now if they want to save money. Devoto estimates that the price of solar power will go up at least $.04 per watt very soon. Devoto's desire is to conduct fair business and provide consumers with products that they can use to save money and improve the quality of of their lives.
The Kevin Devoto Solar Comapny offers solar panels from a broad range of providers. Shoppers can find products from companies such as LG Solar, Trina Solar, Astronergy, Kaneka, Helios Solar Works, Sanyo, Samsung, Mitsubishi, Sharp and many other providers. He advises that every prospective customer compare the different panels before they buy one type. Part of getting the most out of solar equipment is ensuring that one conducts a comparison. Panels differ in terms of price, warranty, output, wattage and the like. The goal is to get panels that help the consumer to save and to get the output that the household needs. All solar panels in the inventory have a lovely design and a firm foundation.
Devoto urges residential customers and businesses to buy today and not to wait for tomorrow. Tomorrow isn't promised to anyone, and solar panels are not guaranteed to be in stock for the amazing sales prices that they are at today. Silicon cell prices are on the rise, so it is only normal to assume that solar panel prices will rise, as well.
Anyone who is interested in having some solar panels installed can contact the company and speak to an expert. The number to the firm is 310-494-6243. Kevin Devoto or one of his trustworthy workers can speak to an interested person about purchasing a set of solar panels. The two parties can discuss the consumer's specific needs and desires, and then they can come up with a solution that works for everyone. People across the globe are switching to solar energy. There is no time like the present for consumers to join the world's solar panel revolution.
Contact:
Kevin Devoto
310-494-6243
http://kevin-devoto.com