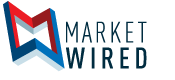 Levine Leichtman Capital Partners Sells Wetzel's Pretzels, LLC
/EINPresswire.com/ -- Levine Leichtman Capital Partners ("LLCP") announced today that it has completed the sale of Wetzel's Pretzels, LLC ("Wetzel's" or the "Company") to CenterOak Partners ("CenterOak").
Wetzel's Pretzels, headquartered in Pasadena, CA, is a premier, market-leading franchisor of soft pretzels with over 300 locations across multiple venue types in the U.S. and select international markets. With demonstrated success across geographies and venue types, the Wetzel's Pretzels concept provides a unique and highly compelling proposition for its franchisee partners. The Company's financial performance over the last decade has been exceptional with revenue and EBITDA growth in every year.
Lauren Leichtman, CEO of LLCP, said, "The Wetzel's investment has been very successful for LLCP, our partners and for the Company's founders, who have worked tirelessly to build the business over the course of our nine-year partnership. Wetzel's has a bright future ahead and we wish the management team and CenterOak continued success."
Bill Phelps, CEO and co-founder of Wetzel's Pretzels, commented, "LLCP has been a tremendous partner by supporting our key strategic and growth initiatives. Their partnership was truly invaluable to the significant growth of Wetzel's Pretzels over the past decade. It's been an incredible run with the LLCP team, but we are excited to enter our next phase of growth with CenterOak."
North Point Advisors served as financial advisor. Kirkland & Ellis LLP served as legal advisor to LLCP and Wetzel's Pretzels in connection with the sale.
For more information, visit http://www.llcp.com .
About Levine Leichtman Capital Partners
LLCP is a Los Angeles, California based private investment firm that has managed approximately $7.5 billion of institutional capital since its inception. LLCP invests in middle market companies located in the United States and Europe. LLCP is currently making new investments through Levine Leichtman Capital Partners V, L.P., LLCP Lower Middle Market Fund, L.P., Levine Leichtman Capital Partners Private Capital Solutions, L.P., Levine Leichtman Capital Partners Europe, L.P. and LLCP Co-Investment Fund, L.P. LLCP has offices in Los Angeles, New York, Dallas, Chicago, London and The Hague.
David Wolmer
310-275-5335