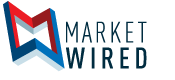 Paytronix Identifies Four Signs Your Loyalty Program Needs to Be Updated
Declining Loyalty, Gaming the Program, Franchisee Complaints and a Conflict With Corporate Objectives Are Top Indicators That Change Is Due
/EINPresswire.com/ -- Paytronix Systems, Inc., a leading provider of reward program solutions to restaurants and retailers, today identified the four signs a loyalty program is ready for an upgrade: declining loyalty, gaming the program, franchisee complaints and a conflict with corporate objectives. The third brief in the Paytronix Data Insights series, "Extracting Customer Insights From Big Data," the new research brief "Is it Time to Change Your Rewards Program?" explains how to evaluate a loyalty program's effectiveness in meeting the two primary goals of loyalty: driving members to visit more often and to spend more when they visit.
Read the Paytronix Research Brief:
Extracting Customer Insights from Big Data: Is It Time to Change Your Rewards Program?
Paytronix Data Insights explores the key signs of program change, alongside a case study analysis of lessons learned from the significant changes to Starbucks® loyalty program earlier this year. Here are the signs to look for:
Declining loyalty penetration and new member enrollment.
Evidence that customers are "gaming" the program to their advantage.
Franchisees and operators increasingly complain that you're just running a discounting program.
Your program is conflicting with your corporate strategic objectives.
"By understanding and recognizing how to watch for and evaluate the four signals it's time to change your loyalty program, readers will know if it's time to take a careful look at their loyalty programs, and in particular, the program design," said Lee Barnes, head of Paytronix Data Insights. "If your rewards program doesn't adhere to core design principles, it's probably not built for success. In the Paytronix research brief, we key in on each of the four signs, then for those who recognize the need to act -- we give actionable advice regarding three elements you can start to change right now, for a big impact."
Paytronix Data Insights
Paytronix embraces Big Data, bringing together POS, loyalty, social media, and other disparate data sources to discover new opportunities for compelling visits and spending, efficiently identifying and automating 1-1 guest engagement. This report from the Paytronix Data Insights analyst research team is provided to help customers uncover actionable insights from disparate data sources, for more effective use of their marketing budget, which ultimately results in happier, more loyal guests.
Catch up reading Prior Paytronix Research Briefs, Extracting Customer Insights from Big Data:
About Paytronix Systems, Inc.
Paytronix's proprietary guest engagement platform helps more than 300 restaurant and retail chains manage and grow more than $18 Billion in guest spend. Customers benefit from big data consumer insights that Paytronix generates from 1-to-1 engagement with more than 165 million loyal guests -- through mobile, social and today's most innovative digital marketing tools. As a result, customers can more effectively segment and motivate their guests to increase spend and drive revenue. For more information, visit www.paytronix.com.