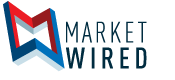 US Lighting Group, Inc. Completes Name Change -- New Trading Symbol USLG
/EINPresswire.com/ -- The Luxurious Travel Corp. (OTC PINK: LXRT) ("Luxurious Travel" or the "Company") is pleased to announce the Company has received regulatory approval from FINRA for its previously announced name change to US Lighting Group, Inc. ("US Lighting Group"). As a result of the approved name change, effective on September 7, 2016, US Lighting Group, Inc. common shares will begin trading under the new ticker symbol USLG.
Paul Spivak, founder and CEO of US Lighting Group, commented, "Now that our publicly traded company will carry the US Lighting Group name, we will be able to better build our 'Made in the USA' brand and be more easily identifiable in the rapidly growing LED lighting sector. Over the next several weeks, we anticipate this will also give us the opportunity to introduce USLG to a much larger audience of potential business partners, distributors, and investors."
About US Lighting Group, Inc.
Founded in 2011, US Lighting Group is an American independent designer and manufacturer of high quality patent-pending transformerless "green" LED lighting tubes for sale and distribution into the commercial and industrial 4' tube lighting sectors in the United States and abroad. US Lighting Group's flagship line of LED bulbs is the BH4 Series which are distributed throughout the United States to various commercial and industrial end-users and resellers, and also available at several online retailers, including The Home Depot. Every US Lighting Group LED bulb is 'Made in the USA' at the Company's own manufacturing facility located near Cleveland, Ohio.
CAUTIONARY STATEMENT REGARDING FORWARD-LOOKING STATEMENTS
Statements included in this press release, other than statements of historical fact, are "forward-looking statements" made in reliance upon the safe harbor provisions of Section 27A of the Securities Act of 1933 and Section 21E of the Securities Exchange Act of 1934. Forward-looking statements are typically, but not always, identified by the words: believe, expect, anticipate, intend, estimate, and similar expressions or which by their nature refer to future events. Although the Company believes that the expectations reflected in such forward-looking statements are reasonable, it can give no assurance that such expectations will prove to have been correct. Actual results may differ materially from those indicated by these statements.
Disclaimer: This press release shall not constitute an offer to sell or the solicitation of an offer to buy, nor shall there be any sale of these securities in any state or jurisdiction in which such offer, solicitation or sale would be unlawful prior to registration or qualification under the securities laws of any such state or jurisdiction.
For additional information regarding US Lighting Group, Inc., visit www.uslightinggroup.com.
Investor/Media Contact:
US Lighting Group, Inc.
Investor Relations
Email: investor@uslightinggroup.com
Web: www.uslightinggroup.com