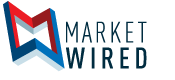 First GREEN Bank Recognized Among the Best Banks to Work For by American Banker Magazine for the Third Consecutive Year
Values-Based, Community Bank Honored for Workplace Policies That Encourage Employees to Live Out Its Social and Environmental Mission
/EINPresswire.com/ -- First GREEN Bank, a local bank with a global mission, today announces that it has been named one of the 2016 Best Banks to Work For by American Banker Magazine. The community bank was recognized among 60 of the nation's best banks, receiving high marks from employees for providing a positive company culture and ample opportunities for career advancement, as well as top-notch benefits. On the list for the third consecutive year, First GREEN Bank was highlighted for its values-based initiatives that promote social and environmental responsibilities among employees.
"One of the pillars of First GREEN Bank's values-based business model is to do the right thing for our people. We believe this starts with facilitating employee health, happiness and overall quality of life through unique perks that also promote eco-friendly practices," said Keith Costello, President and CEO of First GREEN Bank. "As we bring on new staff members for our recently announced Fort Lauderdale location, our commitment to employee morale and well-being will be the key to the bank's continued growth."
Since its founding in 2009, First GREEN Bank leaders including Costello and the bank's founder, Ken LaRoe, have looked for opportunities to ensure that hard-working employees are able to sufficiently provide for themselves and their families. Under the bank's Living Wage Program, all employees earn a minimum $31,000 yearly salary or the hourly equivalent without a salary cap -- nearly double the Florida minimum wage. The bank also established a Parental Leave Policy, giving both mothers and fathers significant time and flexibility to bond with their newborns and balance professional careers.
Additionally, First GREEN Bank incentivizes its employees to lead healthy and sustainable lifestyles through a variety of initiatives, including $1,000 annual raises for attaining a complimentary LEED Green Associate and Accredited Professional Certification. Other unique benefits include cash incentives for hybrid vehicle purchases and home solar panel installation, as well as an on-site personal trainer and gym at the Mt. Dora headquarters.
For more information about First GREEN Bank, visit www.firstgreenbank.com.
For more information on the Best Banks to Work For program, visit www.BestBankstoWorkFor.com or contact Jackie Miller at 877-455-2159.
About First GREEN Bank
Since its opening in 2009, First GREEN Bank has led an impactful and successful charge to prove there is a better way to do business -- one that is financially, environmentally and socially responsible. Inspired by Ben & Jerry's mission of incorporating a strong sense of social responsibility into its business, founder Ken LaRoe and CEO Keith Costello are the only two leaders and friends in the banking industry to promote environmentally responsible behavior through its own business and employees. Headquartered in Orlando, with additional locations in Mount Dora, Clermont, Ormond Beach, Winter Park and, most recently, Fort Lauderdale, First GREEN Bank offers personal and commercial banking services such as loans, mortgages, checking and savings, CDs, IRAs and money markets.
To find out more about First GREEN Bank, visit www.firstgreenbank.com.
Media Contact
Alex Perez
Uproar PR for First GREEN Bank
321-236-0102 x 224
Email Contact