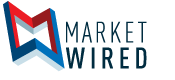 BNP Paribas Reinforces Its Commitment to Blockchain and Launches Its First Americas Bizhackathon in New York City Sept 7-8 2016
/EINPresswire.com/ -- BNP Paribas announces that on Sept 7 & Sept 8 2016 it will host its first Blockchain Bizhackathon in New York for the Americas platform. In recent years the bank has focused on new technologies, invested in a dedicated Blockchain team of developers and managers and held multiple Bizhackathon events in Europe.
BNP Paribas has successfully positioned itself within this space -- it is a member of the R3 consortium, European CDC initiative, in addition to being on the Board of Digital Asset Holdings. Thus, this first edition of the Americas Bizhackathon will mark the unveiling of the bank's new in-house Innovation Lab at their Americas head office in New York. The event will kick-off on September 7th with prominent key note speakers in the Blockchain space:
Dan O'Prey, Chief Marketing Officer - Digital Asset Holdings
Beth Shah, Head of Business Development - Digital Asset Holdings
Todd McDonald, COO & Co-founder - R3
Pascal Bouvier, Fintech Expert and Investor
Yorke Rhodes III, Blockchain Business Strategist - Microsoft
"BNP Paribas focus on new technology has been a priority for decades so we are glad to be hosting the First Americas Bizhackathon in New York. With the creation of our new in-house Innovation Lab we want to initiate a dialogue with our clients around Blockchain and find new solutions to integrate the technology that will allow BNP Paribas to better serve them," noted Bruno d'Illiers, Deputy Head of CIB Americas, Functions and COO CIB Americas.
Over the course of two days more than 50 participants will gather to explore how this new technology can concretely advance the consumer/ client experience and improve the efficiency of the services offered in different areas of BNP Paribas' CIB platform. The Americas Blockchain Bizhackathon will bring together renowned experts from the Blockchain community, internal talents from a wide-range of functions and businesses and relevant BNP Paribas clients and vendors.
BNP Paribas has built a strong and diversified presence in the United States to support its client base. The bank employs over 16,000 people and has had a presence in the USA since the late 1800s. Bank of the West and First Hawaiian Bank (together BancWest, part of Retail Banking & Services) serve nearly 3.5 million individual, wealth and SME clients through a branch network of more than 650 branches and business centers. Large corporate and institutional clients are serviced by BNP Paribas' Corporate & Institutional Banking franchise that has a presence in the main US cities, in addition to a global reach through a network of offices in EMEA and APAC. The bank also offers asset management services through BNP Paribas Investment Partners (part of Retail Banking & Services) as well as Real Estate and Fleet Services through partnerships.
Follow us on Twitter: @BNPPAmericas
Press Contact

Mylene Benmoussa
Phone: 212-841-2351
Email: mylene.benmoussa@us.bnpparibas.com