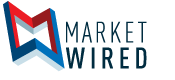 Akamai Selects MemSQL to Optimize Data Integration and Analytics
MemSQL Delivers High Speed Data Access to Thousands of Users
/EINPresswire.com/ -- MemSQL (www.memsql.com), provider of the fastest database platform for real-time analytics, today announced that Akamai, the global leader in Content Delivery Network (CDN) services, has deployed MemSQL to provide teams across its organization with instant access to mission-critical business data for real-time analysis. Akamai enables businesses to optimize online consumer, enterprise, and entertainment experiences for any device, anywhere.
Akamai Selects MemSQL to Optimize Data Integration and Analytics -- Click to tweet
Akamai required a high-performance, scalable database to store the vast amounts of data associated with distributing and accelerating content and applications across its cloud-based Intelligent Platform. MemSQL emerged as the obvious choice -- the only memory-optimized, distributed architecture capable of powering this real-time workload.
"Adding MemSQL as a core technology in our IT infrastructure allows us to ingest granular data more rapidly with higher scalability and efficiency," said Mike DePrizio, Senior Architect, Akamai Technologies. "Processing data in MemSQL has helped us achieve significant reductions in cycle time of our critical processes, driving better services for our customers."
Since its inception in 1998, Akamai has implemented numerous systems of record to store content from disparate sources. In today's fast-moving, data-driven world, Akamai analysts need quick retrieval of data across these systems in order to make faster business decisions. Akamai selected and deployed MemSQL, with its robust SQL coverage and speed, to solve this problem. By syncing core systems to MemSQL and building APIs on top of the engine, Akamai enabled broad-scale access to thousands of records. For example, analysts can call contract data, customer information, and usage records, which can be analyzed for a window into business operations.
"An in-memory, SQL database provides clear advantages for Akamai, as part of its sophisticated system delivering incredible performance," said Eric Frenkiel, CEO and co-founder, MemSQL. "As the pace and complexity of workloads increase, a growing number of industry leaders like Akamai turn to MemSQL to ensure they can operate in real time with the utmost accuracy."
With MemSQL in place, analysts no longer need multiple queries for data across systems. Eliminating the need for multiple systems increases performance and decreases costs, a winning combination that ultimately helps Akamai serve growing customer needs. Today Akamai sees upwards of six million table record updates per second in MemSQL. Akamai is also exploring the development of future processes running on top of MemSQL, including the calculation of customer network usage that requires ingesting billions of records of data each day in order to generate the results.
About MemSQL
MemSQL delivers the leading database platform for real-time analytics. Global enterprises use MemSQL to achieve peak performance and optimize data efficiency. With the combined power of database, data warehouse, and streaming workloads in one system, MemSQL helps companies anticipate problems before they occur, turn insights into actions, and stay relevant in a rapidly changing world. Visit memsql.com or follow us @memsql.
Media Contact
Kristi Kilpatrick
Kilpatrick PR
kristi@kilpatrick-pr.com
650-302-6404