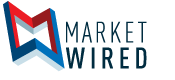 Sharp Enters New Mexico Energy Storage Market, Teams Up With Affordable Solar to Provide SmartStorage(R) Behind-the-Meter Storage Solution
New Mexico's First Commercial Solar Plus Storage Project Installed at Local Non-Profit Roadrunner® Food Bank
/EINPresswire.com/ -- Sharp Electronics Corporation's Energy Systems and Services Group (Sharp) announces the installation of its SmartStorage® system at Roadrunner® Food Bank in a project with its channel ally and Albuquerque-based, Affordable Solar Installation, Inc. (ASI). This installation, which signals Sharp's entry into the New Mexico market, is the state's first commercial solar plus storage installation. The project features two Sharp 30 kW SmartStorage® systems, paired with the site's existing 366 kW solar rooftop array. Sharp's SmartStorage® system reduces the property's peak demand usage.
Peak demand charges are the fastest growing part of utility bills for commercial and industrial customers and can represent up to 50 percent of a company's monthly utility bill. For charities like Roadrunner Food Bank, every dollar saved allows them to use the savings and redirect it to solving hunger. Currently, the food bank pays on average $180,000 a year in utility bills, with an estimated 30 percent going toward demand charges. The solar plus storage system is expected to save the food bank approximately $30,000/year in utility charges. The annual savings equates to approximately 150,000 meals in food distributed every year.
"While California has been the hot bed for energy storage, there are other markets like New Mexico that are increasingly viable for energy storage applications for peak demand reduction," said Carl Mansfield, General Manager and Founder of Sharp's Energy Systems and Services Group. "Affordable Solar has a strong track record in New Mexico. Their solar PV products along with our SmartStorage® system is a powerful solution for building owners wanting to lower peak demand usage without disrupting day-to-day operations."
ASI opted for Sharp's 10-Year Asset Management Service Agreement and Demand Reduction Guarantee, meaning all routine and unscheduled maintenance is included, and if guaranteed demand reductions are not met, Sharp will compensate for the deficit in promised peak demand reductions.
"This installation is one of the largest rooftop arrays in the state of New Mexico, but is arguably one of the most important. The additional power savings provided from the array combined with the new Sharp SmartStorage® system will have long-term ramifications for hungry New Mexicans across the state, with every dollar saved equating to five meals. Renewable energy systems like Sharp's SmartStorage® can have a tremendous impact on non-profits by decreasing utility costs and maximizing the positive impact charitable dollars have on the community," commented Teresa Johansen, Chief Operating Officer of Roadrunner® Food Bank.
"Solar plus storage is the ideal solution for many of our commercial customers that are facing expensive utility bills," said Kevin Bassalleck, President of Affordable Solar Installation. "We found that Sharp's solution had a tremendous offering in terms of performance, reliability, and value, particularly considering it is backed by Sharp's 10-Year Asset Management Service Agreement."
About Sharp Electronics Corporation's Energy Systems and Services Group
Sharp Electronics Corporation (SEC) is the U.S. subsidiary of Japan's Sharp Corporation, a worldwide developer and manufacturer of one-of-a-kind premium technology products. SEC's Energy Systems and Services Group (ESSG) division focuses on developing innovative energy management products for the U.S. market. ESSG introduced the SmartStorage® behind-the-meter energy storage system, an energy storage solution designed to reduce peak demand usage for commercial and industrial buildings. Sharp's industry-first 10-year performance guarantee is included with their 10-year operations and maintenance service agreement, an option available for all SmartStorage® system installations. SmartStorage® + solar is available with no money down financing options. For more information, visit: https://www.sharpsmartstorage.com/.