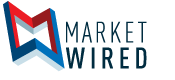 Marketers Are Poised to Adopt Machine-Learning Technologies
New Report Finds Leveraging the Right Message Optimized for Emotion Drives 3-5x Increase in Revenue
/EINPresswire.com/ -- In partnership with The Relevancy Group and CEO David Daniels, Persado today announced the findings of a new research report entitled The Science Behind Customer Engagement: How Machine-Learning Drives Action. The survey assesses the importance of understanding how machine-learning is helping marketers communicate with a growing online audience of 3.6 billion, roughly 50% of the world's population.
Surveying 301 advertising and marketing executives on their experience with machine-learning, automation, and predictive platforms across marketing and advertising practices, The Relevancy Group found that incorporating cognitive or "smart" content generated through machine-learning platforms is an effective practice that resonates with a customer's emotional decision-making. In fact, the study found that early adopters of this technology who were able to leverage the right message and deliver on emotional personalization could drive a 3-5x increase in revenue.
The findings indicate the market's need for better understanding and adoption of these technologies with most marketers showing willingness to adopt content created via machine learning. In fact, only 8% of marketers surveyed would not trust content creation based on machine learning. The report also found that machine-learning content has led to performance lifts of 22% to 266%, with notable gains in both the efficiency and effectiveness of customer communication. These findings reinforce Persado's thesis that cognitive content systematically inspires action among target audiences.
"Machine learning is especially promising with its ability to unlock the maximum potential of inherently inefficient processes. This approach is already being used for various advertising and marketing efforts, but the study confirms that there is still a very real opportunity to utilize machine learning to greatly improve manual endeavors like content creation," said Daniels. "Persado's cognitive content, generated via a machine-learning platform, enables marketers to connect with consumers in an emotionally relevant way, while providing unprecedented insight into effective engagement in a hyper-personal world," said Daniels.
"The ability to provide a level of personalization that moves the needle continues to be a high priority for marketers. Machine learning technologies advance this effort in a significant way, as it allows marketers to harness the power of data to optimize their communication for emotion, leading to a much more personal and inspiring experience for customers," said Lawrence Whittle, CRO, Persado.
The research is the subject of the webinar "The Science of Emotions in Customer Engagement" (September 7 at 1:00 pm EDT), where Daniels and Whittle will present survey findings and explore how machine-learning drives action.
About The Research | The Methodology
In April 2016, The Relevancy Group conducted a survey that resulted in 301 completed and qualified advertising and marketing executives. TRG qualified respondents based on the size of their customer database, email sending volume, familiarity of their company's marketing efforts, and other attributes such as the individual's role/title. Respondents self-identified company size and market sector category. TRG collected descriptive information about these organizations including revenue, CRM, and Advertising. The survey used skip ordering and randomization and screener questions. The survey design and final analysis were provided by a team TRG of analysts.
About The Relevancy Group
Measuring consumer and executive behaviors, The Relevancy Group (TRG) provides market research and advisory services that deliver strategies to optimize return on marketing investments. Each Analyst has a minimum 15 years of experience in digital marketing, and many are highly sought-after public speakers. In addition to working with some of the top brands and vendors in the digital marketing economy, TRG produces dozens of surveys, research reports and webinars each year. TRG also publishes the digital magazine for marketers by marketers, The Marketer Quarterly.
About Persado
Persado's cognitive content platform generates language that inspires action. Powered by cognitive computing technologies, Persado arms organizations and individuals with "smart content" that maximizes the efficacy of communication with any audience at scale, while delivering unique insight into the specific triggers that drive action. Using Persado, leading brands such as Citi, American Express, Microsoft, Staples, and Verizon Wireless have realized one billion dollars in incremental revenue across marketing campaigns. In 2016, Persado ranked 16th overall on the Inc. 5000, was recognized by Gartner as a Cool Vendor, honored with a Digiday Signal Award, and was certified as a "Great Place to Work." For more information see www.persado.com.
Contact:

For Persado
Cristina Dinozo
cristina.dinozo@persado.com
347.886.6473