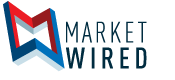 Kaymus Resources Inc. Announces Closing of Non-brokered Private Placement and Shares for Debt Transaction
/EINPresswire.com/ -- Kaymus Resources Inc. (the "Company") (NEX:KYS.H) announces that it has completed its previously announced non-brokered private placement of 4,600,000 units (the "Units") at a price of $0.05 per Unit for gross proceeds of $230,000. Each Unit is comprised of one common share (a "Common Share"), and one Common Share purchase warrant (a "Warrant") with an exercise price $0.05 per warrant, expiring 24 months from the date of grant (the "Offering"). The Company intends to use the proceeds from the Offering for working capital and asset acquisition purposes.
Concurrently with the Offering, the Company also completes its previously announced shares for debt transaction under the same terms as the Offering to settle outstanding debt of the Company to certain insiders in the aggregate amount of $262,220.28 (the "Shares for Debt Transaction").
Forward-looking Information Cautionary Statement
This press release contains forward-looking statements. More particularly, this press release contains statements concerning the terms of the Offering and the settlement of debt. In addition, the use of any of the words "anticipate", "believe", "expect", "plan", "intend", "can", "will", "should", and similar expressions are intended to identify forward-looking statements.
The forward-looking statements in this press release are based on certain key expectations and assumptions made by the Company, including expectations and assumptions concerning the prevailing market conditions, the intentions of their lenders, commodity prices, and the availability of capital.
Although Company believes that the expectations and assumptions on which the forward-looking statements are based are reasonable, undue reliance should not be placed on the forward-looking statements because the Company can give no assurance that they will prove to be correct. Since forward-looking statements address future events and conditions, by their very nature they involve inherent risks and uncertainties. These include, but are not limited to, risks associated with adverse market conditions, the inability of the Company to complete the Offering at all or on the terms announced, not obtaining the required regulatory approvals, commodity price and exchange rate fluctuations, unexpected adverse weather conditions, general business, economic, competitive, political and social uncertainties, capital market conditions and market prices for securities and changes to existing laws and regulations. More information about certain of these risks are set out in the documents filed from time to time with the Canadian securities regulatory authorities, available on The Company's SEDAR profile at www.sedar.com.
Forward-looking statements are based on estimates and opinions of management of the Company at the time the statements are presented. The Company may, as considered necessary in the circumstances, update or revise such forward-looking statements, whether as a result of new information, future events or otherwise, but the Company undertakes no obligation to update or revise any forward-looking statements, except as required by applicable securities laws.
Kaymus Resources Inc.
Gordon Bowerman
CEO
(403) 262-9177