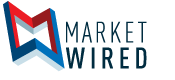 Granite Oil Corp. Announces Drilling Update
/EINPresswire.com/ -- GRANITE OIL CORP. ("Granite" or the "Company") (TSX:GXO)(OTCQX:GXOCF) is pleased to provide an update with respect to its recently commenced five well development drilling program that will be carried out in the second half of 2016.
Granite has invested significantly in the gas injection Enhanced Oil Recovery ("EOR") scheme on its 100% owned and operated Bakken oil pool in 2016, taking advantage of low equipment costs and natural gas prices to return a significant portion of the oil pool to its original reservoir pressure ahead of schedule.
Granite has drilled, completed and brought on stream the 100/03-23-003-17W4/00 well located in the heart of Granite's Bakken oil pool.
The 3-23 well produced an average of approximately 680 bbls/d of oil and 810 mscf/d of natural gas over a 96 hour production test. At the conclusion of the test, the well was flowing at approximately 745 bbls/d of oil and 1500 mscf/d of natural gas at a restricted flow rate with a wellhead pressure of 630 PSI. The all-in well cost of $1.2 million is in-line with Granite's best results to-date and represents a 33% cost reduction relative to originally planned 2016 budgeted well costs of $1.8 million. The 3-23 well sets Granite's new benchmark for starting capital efficiency due to the combination of the test results and all-costs. This is the first drill of a planned multi-well program on a pad site and future cost reductions are anticipated on subsequent drills.
Granite plans to drill an additional four wells prior to the end of 2016, all targeting the re-pressurized core of the Bakken oil pool. Approximately 80% of Granite's capital will be focused on drilling for the remainder of 2016 and into the future as the Company shifts into a harvest model having now achieved key long term strategic objectives.
The Company will release guidance details for the balance of 2016 and beyond and post an updated presentation on its website at www.graniteoil.ca in mid-September 2016.
Reader Advisory
Forward-Looking Statements. Certain statements contained in this news release may constitute forward-looking statements. These statements relate to future events or Granite's future performance. All statements other than statements of historical fact may be forward-looking statements. Forward-looking statements are often, but not always, identified by the use of words such as "seek", "anticipate", "plan", "continue", "estimate", "expect", "may", "will", "project", "predict", "potential", "targeting", "intend", "could", "might", "should", "believe" and similar expressions. These statements involve known and unknown risks, uncertainties and other factors that may cause actual results or events to differ materially from those anticipated in such forward-looking statements. Granite believes that the expectations reflected in those forward-looking statements are reasonable, but no assurance can be given that these expectations will prove to be correct and such forward-looking statements included in this news release should not be unduly relied upon by investors. These statements speak only as of the date of this news release and are expressly qualified, in their entirety, by this cautionary statement.
In addition, and without limiting the generality of the foregoing, this news release contains forward-looking statements pertaining to the following: Granite's plans for the second half of 2016, Granite's future production levels, projections of market prices and costs, supply and demand for oil and natural gas, the quantity of reserves, the effectiveness of the EOR scheme, capital expenditure programs, treatment under governmental regulatory and taxation regimes, expectations regarding Granite's credit facility and its ability to raise capital and to continually add to reserves through development, and projections of market prices and costs.
With respect to forward-looking statements contained in this news release related to Granite's business and operations, Granite has made assumptions regarding, among other things: prevailing commodity prices, exchange rates, estimates of cost, including drilling and operating costs, the sufficiency of budgeted capital expenditures in carrying out planned activities; the state of the economy and the exploration and production business; the legislative and regulatory environments of the jurisdictions where Granite carries on business or has operations, the impact of increasing competition, and Granite's ability to obtain additional financing on satisfactory terms.
Granite's actual results could differ materially from those anticipated in these forward-looking statements as a result of risk factors that may include, but are not limited to: volatility in the market prices for oil and natural gas; uncertainties associated with estimating reserves; uncertainties associated with Granite's ability to obtain additional financing on satisfactory terms; geological, technical, drilling and processing problems; liabilities and risks, including environmental liabilities and risks, inherent in oil and natural gas operations; incorrect assessments of the value of acquisitions; competition for, among other things, capital, acquisitions of reserves, undeveloped lands and skilled personnel.
This forward-looking information represents Granite's views as of the date of this document and such information should not be relied upon as representing its views as of any date subsequent to the date of this document. Granite has attempted to identify important factors that could cause actual results, performance or achievements to vary from those current expectations or estimates expressed or implied by the forward-looking information. However, there may be other factors that cause results, performance or achievements not to be as expected or estimated and that could cause actual results, performance or achievements to differ materially from current expectations. There can be no assurance that forward-looking information will prove to be accurate, as results and future events could differ materially from those expected or estimated in such statements. Accordingly, readers should not place undue reliance on forward-looking information. Except as required by law, the Company undertakes no obligation to publicly update or revise any forward-looking statements.
Test Rates. Test rates are not necessarily indicative of long-term performance or of ultimate recovery. Neither a pressure transient analysis nor a well-test interpretation has been carried out and the data should be considered to be preliminary until such analysis or interpretation has been done.
Granite Oil Corp.
Michael Kabanuk
President & CEO
(587) 349-9123
Granite Oil Corp.
Jonathan Fleming
E.V.P.
(587) 349-9118
www.graniteoil.ca