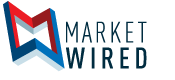 Axxess Pharma, Inc. Hires Michael Gelmon as New CEO
Mr. Gelmon Was Prior Founder of a Company Generating Over $100 Million in Sales
/EINPresswire.com/ -- Axxess Pharma Inc. (OTC PINK: AXXE), a company that develops a variety of nutritional supplements and distributes globally branded sports gear products through its subsidiary company AllStar Health Brands Inc., is pleased to announce they have hired Michael Gelmon B.A., L.L.B. as the company's new CEO.
Mr. Gelmon was the founder of an internationally branded company that generated over $100 million in sales. Mr. Gelmon has strong experience in business development, SEC compliance and managing public companies. His responsibilities for Axxess Pharma, Inc. include: overseeing sales, accounting, business development, SEC compliance and hiring.
Axxess Pharma's former CEO, Dr. Daniel Bagi, MD, will remain with the company as the Treasurer. Dr. Bagi will also assist the CEO in assessing the medical benefits of nutraceutical and sports gear products.
Mr. Gelmon, CEO of Axxess Pharma, stated: "I am honored to be hired as the company's new CEO. Axxess Pharma has a strong product line and is well connected with retail chains and distributors across the globe. I am excited and confident, that I will be able to turn Axxess Pharma into my next multi-million dollar company." Mr. Gelmon further stated, "Part of our aggressive growth strategy, will be to acquire companies with in our industry and accelerate sales across all product lines."
Dr. Bagi, MD, Treasurer of Axxess Pharma, stated, "Mr. Gelmon is an excellent addition to our company. He has founded and managed a company that went from zero sales to over $100 million in sales. We are confident; in his ability generate the same results within our company."
About Axxess Pharma Inc.:
Axxess Pharma Inc. is a Nevada Corporation operating through its wholly-owned Canadian Subsidiary: Axxess Pharma Canada Inc., headquartered in Toronto. Axxess is a specialty Health Care Products Company dedicated to improving health and quality of life by offering select medicines, nutritional supplements, over the counter remedies and sports gear products all across the Americas. Axxess's goal is to bring additional products to the market and provide new, innovative options for better health spanning areas such as high cholesterol, blood pressure, acute pain, to optimal health management through improved nutritional supplements.
For more information, please visit http://www.axxesspharmainc.com/ or contact Investor Relations at (973) 351-3868.
Safe Harbor Statement
Statements about the Company's future expectations and all other statements in this press release other than historical facts, are "forward-looking statements" within the meaning of Section 27A of the Securities Act of 1933, Section 21E of the Securities Exchange Act of 1934, and as that term is defined in the Private Securities Litigation Reform Act of 1995. The Company intends that such forward-looking statements be subject to the safe harbors created thereby.
The above information contains information relating to the Company that is based on the beliefs of the Company and/or its management, as well as assumptions made by any information currently available to the Company or its management. When used in this document, the words "anticipate," "estimate," "expect," "intend," "plans," "projects," and similar expressions, as they relate to the Company or its management, are intended to identify forward-looking statements. Such statements reflect the current view of the Company regarding future events and are subject to certain risks, uncertainties and assumptions, including the risks and uncertainties noted. Should one or more of these risks or uncertainties materialize, or should underlying assumptions prove to be incorrect, actual results may vary materially from those described herein as anticipated, believed considered in light of the accompanying meaningful cautionary statements herein. Factors that could cause results to differ include, but are not limited to, successful performance of internal plans, the impact of competitive services and pricing and general economic risks, estimated, expected, intended or projected. In each instance, forward-looking information should be and uncertainties.
Contact:
Global Equities Group, LLC.
Investor Relations
(646) 820-5501
ir.globalequitiesgroup@gmail.com