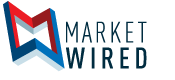 Two Rivers - GrowCo Emails Being Spoofed
/EINPresswire.com/ -- Two Rivers Water & Farming Company ("Two Rivers") (OTCQB: TURV) and its subsidiary, GrowCo, Inc. ("GrowCo"), announced today that its investors and shareholders may have received fraudulent spoofing emails from a site called WeTransfer, an internet service provider, pretending to be sent from Two Rivers and GrowCo.
The fraudulent spoofing emails are designed to harm Two Rivers, GrowCo and others and influence the outcome of their capital raises and legal proceedings.
Email spoofing is the creation of email messages with a forged sender address. Because the core email protocols do not have any mechanism for authentication, it is common for spam and phishing emails to use such spoofing to mislead the recipient about the origin of the message.
Two Rivers and GrowCo estimate that approximately five emails have been sent pretending to be from info@2riverswater.com or info@trgrowco.com. Upon our request, those email addresses were shut down by Two Rivers and GrowCo for use by WebTransfer. The sender(s), subsequently began using WebTransfer to send emails fraudulently pretending to be Two Rivers by using the email address of info@2.riverswater.com.
Two Rivers and GrowCo believe they will establish the identity of the individuals enabling and sending the fraudulent emails through investigations and depositions conducted as part of lawsuits currently filed by GrowCo and others, and prosecute separate actions against those individuals for these fraudulent actions.
About Two Rivers
Two Rivers assembles its water assets by acquiring irrigated farmland with senior water rights. Two Rivers current farm operations convert feed crop farmland into fruit and vegetable crop production in Pueblo County Colorado. In November 2012, Colorado legalized the personal use and cultivation of marijuana. As a result, Two Rivers is providing greenhouses and processing facilities for licensed marijuana growers in Colorado on land with water rights not used for fruit and vegetable crop production.
About GrowCo
GrowCo was formed for the purpose of constructing state-of-the-art computer-controlled greenhouses for licensed marijuana growers. GrowCo is not a licensed marijuana grower or retailer. GrowCo does not "touch the plant" and only provides growing infrastructure for licensed marijuana tenants.
Forward-Looking Statements
This news release contains "forward-looking statements," as that term is defined in Section 27A of the Securities Act of 1933 and Section 21E of the Securities Exchange Act of 1934. Statements that are not purely historical are forward-looking statements and include any statements regarding beliefs, plans, expectations or intentions regarding the future. Actual results could differ from those projected in any forward-looking statements due to numerous factors, including the inherent uncertainties associated with developing and acquiring land and water resources. There can be no assurance Two Rivers or GrowCo will be able to initiate and operate its grow facilities in accordance with its business plans. These forward-looking statements are made as of the date of this news release, and neither Two Rivers nor GrowCo assumes any obligation to update the forward-looking statements or to update the reasons why actual results could differ from those projected in the forward-looking statements.
Contact:
Wayne Harding
Two Rivers Water & Farming Company/GrowCo, Inc.
(303) 222-1000
Email: info@trgrowco.com