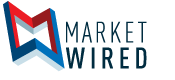 Hotel Jen Unveils Hotel Jen Beijing as Third Hotel in Mainland China
Set to Open in January 2017, Hotel Jen Beijing Will Introduce Fresh Work-Play Experiences and Hotel Jen's Vibrant Hospitality Style Into the Heart of Beijing's Central Business District
/EINPresswire.com/ -- Shangri-La International Hotel Management Ltd. and China World Trade Center today announced the upcoming debut of Hotel Jen Beijing. Opening in January 2017, the hotel will be part of the prestigious China World Trade Center development in Beijing's central business district (CBD) in Chaoyang. This will be the third Hotel Jen to open in mainland China since Shangri-La Hotels and Resorts launched the Hotel Jen brand two years ago.
Hotel Jen Beijing will offer travellers and the city's residents new and stimulating experiences set in a modern, stylish environment. The hotel's unique facilities will include a vibrant co-working hub paired with creative meeting spaces, the only gastropub in the CBD and a 3,500-square-metre world-class health club with extensive facilities to meet diverse fitness requirements.
"As we continue to grow the Hotel Jen brand in Asia, we are excited to bring our friendly and energetic hospitality style into the heart of Beijing's financial and business centre," said Lothar Nessmann, chief operations officer at Hotel Jen. "With its prime location, Hotel Jen Beijing will be ideal for independent business and leisure travellers who seek a fuss-free stay that offers quality, comfort and value coupled with distinctive local experiences."
Key facts: Hotel Jen Beijing
Sleep tight: The 450 spacious rooms and suites will feature a contemporary design and stunning open city views. The hotel will be equipped with the latest air-purification system throughout.
Contemporary design: Designed by Stickman Design, the interiors are inspired by the diverse interests and needs of today's modern travellers, incorporating elements from nature, open spaces and art galleries.
Work smart: Instead of the traditional staid business centre, the hotel will offer a stylish and dynamic co-working space featuring a cafe and city views, 13 creative meeting spaces and one multi-function venue for up to 300 people.
Eat local: An all-day-dining restaurant will serve authentic local and Asian cuisines. Guests can also enjoy refreshing beer and small bites at the hotel's gastropub.
Sweat it out: Open to hotel guests and members, the 3,500-square-metre fitness centre will offer an indoor swimming pool, boxing ring, fitness studios and the latest training facilities.
Time out: The hotel will offer relaxing reflexology and spa treatments.
Stay connected: There will be free and fast WiFi throughout the hotel.
Place to be: It is located in the first 22 floors of the new China World, Tower B, in the China World Trade Center development, with easy access to the nearby entertainment, dining and retail venues.
Discover Beijing: It is situated near the Guomao Subway Station, with easy access to major attractions, such as the Great Wall, Forbidden City, Temple of Heaven, Tiananmen Square and Beihai Park.
Clifford Weiner, Hotel Jen Beijing's general manager, added, "We aim to create and nurture an environment that encourages new ways of conducting business and stimulates interaction. We look forward to welcoming guests to our innovative spaces, including our meeting venues, fitness centre and gastropub, and helping them to work smart and play hard."
The Hotel Jen brand is inspired by the virtual persona Jen, a professional hotelier who loves life, travel and the adventure of discovering new places. Guests are regarded as 'friends of Jen' by the enthusiastic hotel teams who are ever-ready to share their favourite dining spots, under-the-radar sights and unusual boutiques. Guests can also sample local culinary delights alongside Asian and international flavours in the comfort of the hotels' restaurants.
The brand currently operates 10 hotels in Asia Pacific, including Hotel Jen Hong Kong, Hotel Jen Upper East Beijing and Hotel Jen Shenyang. In addition to Hotel Jen Beijing, upcoming properties in Kuala Lumpur and Kota Kinabalu in Malaysia have been announced.
For more information, visit www.hoteljen.com.
Image
Rendering of China World, Tower B (middle), part of the China World Trade Center development, which will house Hotel Jen Beijing
http://release.media-outreach.com/i/Download/5498
Rendering of a bedroom in a suite in Hotel Jen Beijing
http://release.media-outreach.com/i/Download/5499
Logo
http://release.media-outreach.com/i/Download/5502
About Hotel Jen
Catering to a new generation of independent travellers, the Hotel Jen brand delivers quality, comfort and value with a playful twist and friendly service. Hotel Jen embraces the love for life and travel, helping adventurous souls explore and discover. Launched in 2014, Hotel Jen offers 10 vibrant hotels in some of the best locations across Asia Pacific, including Singapore; Hong Kong; Beijing and Shenyang in mainland China; Manila; Penang and Johor in Malaysia; and Malé, Maldives. New Hotel Jen properties have been announced for Beijing as well as Kuala Lumpur and Kota Kinabalu in Malaysia, with development projects under consideration in gateway cities in Asia Pacific. For more information, visit www.hoteljen.com or join the conversation on Instagram, Facebook and Twitter.
Press Contact
Angelina Hue
Director of Brand Marketing Communications
Hotel Jen
+852 2599 3497
Email Contact