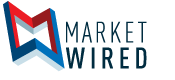 California DMV Issues Autonomous Vehicle Testing Permit to Baidu USA
/EINPresswire.com/ -- Baidu, Inc. (NASDAQ: BIDU), the leading Chinese language Internet search provider, today announced that Baidu USA, based in Sunnyvale, Calif., has been issued an autonomous vehicle testing permit by the California Department of Motor Vehicles.
Baidu began research and development on autonomous driving in 2014, leveraging its strengths in artificial intelligence technologies. The following year, Baidu successfully performed road tests in China. In early 2016 Baidu announced the formation of its autonomous driving unit in the United States (ADU-US), led by Jing Wang, Baidu Senior VP and General Manager.
About Baidu
Baidu, Inc. is the leading Chinese language Internet search provider. As a technology-based media company, Baidu aims to provide the best and most equitable way for people to find what they're looking for. In addition to serving individual Internet search users, Baidu provides an effective platform for businesses to reach potential customers. Baidu's ADSs trade on the NASDAQ Global Select Market under the symbol "BIDU". Currently, ten ADSs represent one Class A ordinary share.
Contact:
Calisa Cole
Director, Communications
Baidu, Inc.
calisacole@baidu.com